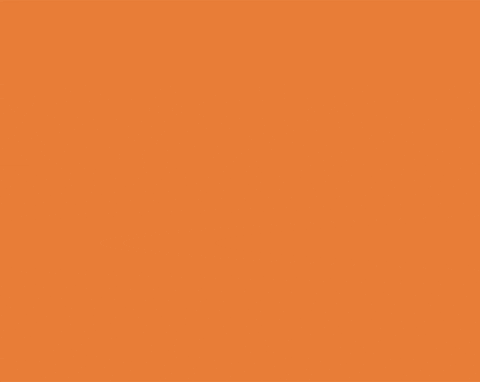 Dozens of people are gathered outside Shamsi's Film Studio in Korangi Industrial Area on a sweltering Karachi evening this June. They are all pleading with the guards to let them in. "We were told that entry passes are available at the gate, but they are not," says an elderly woman with two children, without clarifying the source of her information. "We have come here from so far, please don't send us back," she adds, to no avail.
Inside the rusty brown gate is a crowd of nearly 200 people, standing restlessly in a zigzagging queue. They are fanning themselves with their entry passes and are beaming from ear to ear, as if they are going to get the goose that lays golden eggs. They are the lucky few, randomly chosen through a computerised draw out of almost 20,000 people who had registered themselves through dedicated phone lines to find an entry pass.
The object of their desire: that day's episode of Inaam Ghar, a game show that forms one half of a duopoly — the other being Jeeto Pakistan, hosted by actor Fahad Mustafa on ARY Digital. Inaam Ghar is the flagship show of Geo Entertainment channel (part of Geo Television Network) and is hosted by Dr Aamir Liaquat Husain, a televangelist-cum-entertainer, who can sometimes be as controversial as he is popular.
Both hosts have developed their faithful followers. Many members of the audience – regardless of age, gender and income group – attend the shows only to have a selfie taken with Fahad Mustafa or Amir Liaquat Husain
The pass says the gates will open at 5 pm (the show starts at 7:30 pm) but, the summer heat and the fasting month of Ramzan notwithstanding, many of the selected entrants have arrived at the studio hours earlier. Some say they are here early because they want to avoid getting trapped in traffic that becomes chaotic as the moment to break the fast draws to a close.
Others have a reason that remains valid irrespective of how long they have to travel to be at the show and which month of the year it is. If you arrive early, you get to enter the show's set early and, thus, you get to be seated where Liaquat may notice you sooner than he does others, explains Ameer Fareed, a resident of Karachi's Khudadad Colony. He knows how these things work because he has been to the show before, along with his wife and child.
This is not the only method the audience uses to attract the host's attention. Some women in the queue are dressed like they would for a wedding — made-up and bedecked with jewellery. Some people are carrying placards with laudatory messages for Husain. Others have made artworks to pay tribute to him.
Inside the show's set, gaudiness matches the excitement of the crowd outside. Everything seems over the top. A huge wooden ship forms the backdrop. The floor is made of gleaming white tiles which vigorously reflect the overhead lights. A giant roulette wheel is painted in the middle of the floor. Rows of motorcycles are lined to one side, a few cars to the other. The house band occupies one side and, on its opposite side, a staircase leads to where the audience is seated.
Husain walks out on the floor to thunderous applause, whistling, hollering and yelling. He responds to the crowd's welcome in the same coin — exuberantly. The excitement level surges beyond measure. Everyone starts shouting and beseeching: Start it from here, pick us first.
Husain makes his way through the crowd, asking questions. (Who was the first female candidate for president in Pakistan? The correct answer – Fatima Jinnah – wins someone a gold ring.) A young man named Hammad stops Husain in his tracks.
"I know the family tree of the Prophet of Islam," he says.
"So what do I do?" Husain asks.
"Will you give me a motorcycle if I recite it?"
"I'll give you whatever I like."
The two start bargaining. Hammad is adamant that he will not accept anything other than a motorcycle; Husain instead offers him other prizes, including some cash. The two arrive at a consensus after an eight-minute long banter. Hammad finally gets what he has come here for.
In another episode, a middle-aged woman chases Husain, waving her sandal at him, around the stage. After having won one motorcycle already, she is asking him to give her another. In a high-pitched voice, she threatens him: "You have to give me the motorcycle. I shall see how you don't." Husain gives in.
Such frivolity is common on the show. It, however, does not always win prizes.
A participant in a show this Ramzan first makes Husain greet her brother and father. She then tells him that she wants a car. She asked him to give her a dare instead of asking her a question. Husain informs her she will get the car only if she answers his questions correctly.
"Please, please, ask me an easy question — from the stories of the prophets."
"Questions about the prophets? For a car?" He puts away his flash cards and says he will ask questions on his own. "I'll ask you five questions," he says.
The girl is unable to give correct answers.
Why do audiences engage in such antics, making a spectacle of themselves on national television?
Professor Sut Jhally of the University of Massachusetts, Amherst, distils it down to a "consumerist problem". In a series of essays he has written on the subject, Jhally says the problem has been exponentially compounded in the 21st century "as more and more nations reach for the magic of the marketplace to provide the panacea for happiness."
The answer is not that straightforward for the participants, as well as those working at television channels. There is more in a game show for the audience than just the lust for fancy gadgets and material gains.
One executive at a media buying firm says the participants are motivated by the vainglory of five seconds of fame that results from being seen on television. If it does nothing else, it still wins them some bragging rights.
Also read: Satire — A diary of Aamir Liaquat Husain
An Inaam Ghar producer puts it down to base human instincts. "These people like triviality. They are willing to do much worse than we allow."
Rashid, a 42-year-old barber from a lower-middle class locality in Karachi, participated in a now-defunct game show last year, along with his wife. He is anything but apologetic about it. "People go abroad for vacationing. I have never asked why they do that. What's wrong with my appearance on a TV show?"
A stocky man wearing a prayer cap, Rashid describes his experience of being in the show as "crazy" and treats it as an hour of affordable entertainment (it cost him less than 1,000 rupees, spent on fuel for his motorcycle and snacks). And he returned home with a food factory and a blender worth almost 15,000 rupees.
His wife won the gadgets by participating in a simple game: picking up vegetables with her mouth from one basket and taking them to another about 20 feet away. Did she not expose herself to ridicule by doing what some might see as a self-demeaning act?
"What ridicule?" he retorts. "If it was demeaning, why did everyone in my extended family want to get passes for the same show?" he chuckles. Will he want to participate in a show again? "Yes, of course! Why not?"
Both Jeeto Pakistan and Inaam Ghar are produced in Karachi and most of their audience also comes from the same city. Occasionally, people living in far-off towns make special efforts to be in them. Rubina Begum, a resident of Khushab in Punjab, came to Karachi especially to participate in Jeeto Pakistan, after her cousin told her he had passes.
Her cousin, who lives in Karachi's Nazimabad area, has been on different game shows. He enjoyed them all, regardless of whether he won anything or not and – perhaps more importantly – irrespective of who was hosting them. "It's a good pastime, very entertaining. It can become quite thrilling, especially if you get a chance to play for a big prize," he says.
As it turns out, Rubina Begum experiences that thrill. She ends up winning 12 tolas of gold (one tola is approximately equivalent to 12.5 grams and is worth about 54,000 rupees), a motorcycle, two tickets to Dubai, and many other giveaways, including fruits. "I am so happy that I came here," she says. Her children have been calling her non-stop after her win. "I do not know how to distribute these gifts evenly among them," she exclaims gleefully.
An analysis of the participants' responses may reveal that the star power of the host, the lure of the prizes and the entertainment are the three most common reasons why people want to be in these shows.
Both hosts have developed their faithful followers. Many members of the audience – regardless of age, gender and income group – attend the shows only to have a selfie taken with Mustafa or Husain.
The two hosts have achieved their respective star power by doing completely different things.
Also read: The beating pulse of Indie music in metropolitan Pakistan
Mustafa, a film and television actor and a former morning show host, employs his youthful exuberance, movie star looks and playful behaviour to be a heart-throb of millions of television watchers. He acknowledges that what he does on his game show is nothing extraordinary, but he manages to make people feel as if they are in a familiar environment, with someone they know well.
Every time a contestant wins a motorcycle, Mustafa makes them ride it while he himself is pushing it. If a participant loses out a chance to win big, he breaks into his trademark dance moves, evoking laughter and applause in equal portions.
Husain, on the other hand, is made of and for television. He became a major media celebrity with his religious show, Aalim Online, on Geo Television Network in the mid-2000s. He has since then done morning shows, special Ramzan transmissions and marathon charity broadcasts, along with doing Inaam Ghar. He owns a clothing line and is seen on billboards and in television commercials endorsing a number of products.

For most of his fans, his appeal primarily lies in his religious scholarship and his ability to hold forth on serious and complex topics in a simplistic, audience-friendly way. He has made his share of blunders – sometimes veering too dangerously close to inciting violence and, at other moments, mixing entertainment with politics.
He also seems to have boundless reservoirs of energy. This Ramzan, Husain played multiple roles in his afternoon show that started at 2 pm and continued till 7 pm — a religious scholar, a chef, a judge to poetry recitals and speech contests and a naat singer. And then he would host Inaam Ghar every evening, post-iftar.
It is his effortless ability to transit from one role to another and all the way back in virtually no time that has endeared him to his audience. He enjoys a massive fan following because he is seen to be a jack of all trades.
His critics say he overdoes it — for instance, when he dresses up in embroidered gaudy kurtas and sherwanis while hosting religious shows. The transition of his Ramzan show – that lasted close to five hours – into Inaam Ghar after iftar is also seen as an excess.
Amir Liaquat Husain has made his share of blunders – sometimes veering too dangerously close to inciting violence and, at other moments, mixing entertainment with politics.
A media observer points out that such prolonged presence time of a single host on screen brings about "a saturation point for the viewers". Statistics corroborated this. Though Husain beat everyone in Ramzan transmission ratings, Mustafa easily waltzed past him after iftar, says an employee at a media buying agency. Jeeto Pakistan was the most watched programme in its time slot throughout Ramzan, scoring 1,606 Gross Rating Points (GRPs) and a rating for 3.9 against 2.4 for Inaam Ghar, he reveals.
These figures suggest Jeeto Pakistan's popularity among all demographic groups and in all parts of Pakistan. They, however, mask a nuance. Inaam Ghar and Jeeto Pakistan were running neck and neck among the viewers coming from the two lowest economic classes, even when the latter was beating the former hands down in the three upper tiers of economic classes. While Mustafa's followers seem to be evenly spread in different segments of the society, Husain's fans are heavily concentrated in the two poorest income groups.
Husain flaunts it as a badge of honour. "I cater to and entertain the vast majority — the ordinary people. The people the elites avoid dealing with."
As music fills the auditorium and television screens, the familiar face of the master of ceremonies emerges from the shadows. He stomps onto the sparsely decorated, almost bland stage in quick steps, along with a female colleague, to a rousing welcome by the audience. Dressed in an elegant suit, he delivers in his trademark baritone of what is arguably the most well-known opening speech in Pakistani television show history.
"Ibteda hai rabb-e-jalil ke babarkat naam se jo diloun ke bheyd khoob janta hai … (We begin with the holy name of God, who knows what is hidden in hearts…) Dekhti aankhon, suntay kaanon, aap ko Tariq Aziz ka salaam pohnchay. Aanay walay muazziz mehmanon ko khush amdeed. (To eyes that are watching and ears that are hearing, Tariq Aziz welcomes his honourable guests).
Since it was first broadcast on the state-run Pakistan Television (PTV) channel in 1975, Neelam Ghar has had a few monikers over time. These days it goes by the title of Bazm-e-Tariq Aziz, named after its first and only host, Tariq Aziz, who is the primary reason for the show's sustained presence and its devoted fan following over the 37 years it has been on television (it was taken off-air twice; once during Ziaul Haq's military regime and later during Benazir Bhutto's first tenure as prime minister; on both occasions, it was brought back under public pressure). Blessed with good looks, an impeccable command over Urdu language, poetry and general knowledge, the septuagenarian Aziz once said of his show's popularity: "Neelam Ghar is the only show that is seen with the same interest at the presidency, as it is at a beggar's shack."
Also read: Brotherhood thrives in Karachi's religiously diverse quarters
Neelam Ghar was PTV's attempt at joining the shopping-oriented game shows that had gripped the American television audiences between the 1950s and the 1970s. Though the first game show to appear on television was the Spelling Bee contest in 1938 in the United Kingdom, American television networks soon started producing many successful, long-running shows such as Twenty One, The $64,000 Question and, of course, the most popular, The Price is Right. While a majority of the game shows during the 1940s and 1950s involved low stakes (and were aired during the daytime), some game shows with high stakes were later designed for a prime -time audience.
Neelam Ghar was slightly different. It was always a low -stakes show for a prime-time audience. Ever since its inception, it has been on PTV every weekend. Its popularity has withered since the turn of the century as the emergence of private television channels and satellite television networks corroded PTV's monopoly over the Pakistani audience.
Since then, private channels have not only syndicated foreign game shows, they have also customised some of these shows for local audiences. Who Wants to be a Millionaire, for instance, has been remade as Kya Aap Banaingay Crorepati. MasterChef Pakistan is another example of the same customisation.
Like most successful things in Pakistan, the eureka moment for Pakistani game shows resulted from the confluence of religion and commerce. During Geo Television's iftar transmission in 2012, the producers stumbled upon the idea of rewarding the audience for answering questions on Islam and its history.
The segment was called Lauh-e-Qurani and it was hosted by Husain. A year later, when Lauh-e-Qurani was pushed post-iftar, its popularity reached 16 rating points — an almost unimaginable, unprecedented achievement. It was the runaway success of the show in 2013 that convinced proprietors and producers at different channels to make faith their business. Their faith in the success of this business made them start their own game shows, says a senior director at a private television network.
Viewership numbers and profits from Lauh-e-Qurani helped producers overrule any concerns for quality. Cheap and easy entertainment sprinkled with heavy doses of social moralising and religious content became the staple on Pakistani game shows.
In January 2014, Geo Entertainment took another big step. It started a show that reduced the religious quotient to the minimum and increased the game quotient to the maximum. The name of the show was also not religious but a patch on PTV's longest enduring game show. This was the beginning of Inaam Ghar (in many of its episodes, the religious side has been limited to its host's persona as a scholar of Islam).
ARY Digital followed suit by launching Jeeto Pakistan four months later — dropping even the last vestiges of religious content. Other channels – such as Hum TV, Samaa TV, A-Plus, etc – joined the fray within the next few months. Rival television channels competed so fiercely to get the most out of these shows that the rush to grab the most successful hosts reached frenzied proportions. Husain went to Express TV with a title that sounded almost as grand as any in the media, with a monthly salary package of three million rupees (plus numerous perks and privileges). Within three months, he returned to Geo Television Network on a fancier post and with an even bigger compensation package.
Also read: Moon gazing — Profile of Mufti Muneeb-ur-Rehman
The survival of the fittest made every move that hurt the competition as fair and every trick that attracted eyeballs as welcome. Quality-wise, it could easily be called the survival of the crassest.
This is as far from Neelam Ghar as it could get. Aziz's show had a sober set-up. There were no buntings, no confetti, no fancy lighting. If there was any glamour in the show, it was token: a female host and an almost concealed house band. The show offered only one car — and that, too ,was given after quiz competitions that tested the participants' information level in many fields.
Now consider Jeeto Pakistan. The very first thing that is noticeable on its set is the scale. With a seating capacity of almost 500 people, it is the biggest of all the game show sets on air in Pakistan. A shiny white floor is dotted with sponsored merchandise of all types: juicers, television sets, generators, air-conditioners, motorcycles and many cars. Scores of lights shine overhead and loud music continues to echo through the place during the proceedings. There are eight cameras covering the show, many of them static and at least two of them on cranes.
The show starts with Mustafa sashaying down the floor amidst thunderous applause and even more thunderous music. He has a bright smile on his face and yells out "Assalaaaamoalaikum Pakistaaaaan" with the full power of his lungs. He immediately invites contestants for a game involving heavy physical activity – chin-ups or push-ups – after finishing a bottle of the fizzy energy drink that has sponsored the segment. The winner takes away a handsome 50,000 rupees in cash.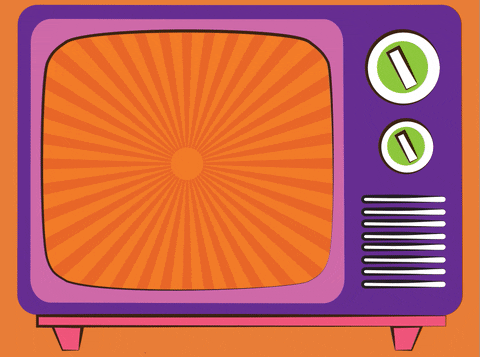 The popularity of consumer-centric game shows in Pakistan during the last few years has been stunning, invoking awe and anger in equal measures among fans and critics. The debate on social media and in drawing rooms is conducted along the rather exaggerated lines of whether these shows are intensifying the existing degradation of social values or creating new social values that may be good or gross, depending on who you ask.
Many are indignant that, either way, game shows are helping materialism seep into the fabric of society, at the cost of personal dignity and self-respect. Are participants becoming a target of ridicule by the hosts and/or television viewers by partaking in dumb competitions? Are they merely serving as objectified props to the promotion of consumer products?
Dr Morris Holbrook, a celebrated professor of marketing at Columbia Business School, explains game shows in a seminal study as "the celebration of merchandise", which works through an "unambiguous, oft-repeated, highly-ritualized formula."
American television, however, has evolved out of the merchandise-oriented game show phenomenon over the last three decades.
Tom Buckley, a journalist, calls these shows "among the oldest and most primitive of television programming forms." In a scathing critique of American television's game show culture in the The New York Times back in November 1979, he wrote that "game shows occupy the hottest, thorniest, stoniest area in the wasteland of television. It is infested with the scorpions of greed and strewn with the bones of those who perished pursuing the mirage of a new Cadillac Seville, a trip for two to Tahiti or a bushel basket of cool green cash."
That is true of Pakistani game shows as well — including their often humiliated audiences.
American television, however, has evolved out of the merchandise-oriented game show phenomenon over the last three decades. The reasons have been numerous – the advent of soap operas, reality shows, popularity of late-night talk shows, and shifting of the audience from cable and satellite television to web-based television viewing. The game shows to have survived the change with their popularity intact are the ones that are quiz-based rather than shopping-based — such as Who Wants to Be a Millionaire? and Are You Smarter than a 5th Grader?
This kind of evolution seems improbable in Pakistan, since game shows are not competing with other programme formats. They, indeed, are an integral part of a television package that includes everything else — morning shows, soaps and talk shows.
The lack of regulation could be another factor hampering this evolution.
The Pakistan Electronic Media Regulatory Authority (Pemra) remains toothless to the extent of being ineffective to ensure ethical television programming. "Pemra's mandate is not to question people's choices or dictate what to watch," says Chairman Absar Alam, sitting in his spacious office in Islamabad. He, however, concedes it is a "failure of the regulations that we can not stop the junk that you see on television."
Over the last few months, Pemra has been quite active, particularly around Ramzan, in trying to induce 'decency' in programming. Before the fasting month started, it sent out an advisory notice to all television channels asking them to maintain decorum and respect the sanctity of the month. Then it banned a couple of Ramzan transmissions for disregarding that advisory.
On June 27, Pemra made a daring move. It ordered Inaam Ghar off-air for broadcasting what it called unprofessional and unsuitable content. "The producers had been warned beforehand that a ban was in the offing, but they did not mend their ways," a senior Pemra official says.
Also read: Tine Sani — A voice of her own
It turned out to be a pyrrhic victory though — at least initially. The very next day, the Sindh High Court issued a stay order against the ban and allowed the show to continue as per schedule.
Pemra did not back out. It filed a petition at the Supreme Court, which allowed it to decide on the case itself. Though the hearing against the show will take a long time before Pemra can issue a verdict, Alam sees the apex court verdict a victory for his organisation. "The decision was a vindication of our stance," he says and adds: "This is a long war. We can only win it step by step."
Husain, on the other hand, believes Pemra is crossing its jurisdiction. He questions: if contestants are fine with what they do or are made to do in a game show, why should anyone else have a problem? He cites the example of the viral aam khaye ga? (will you have a mango?) segment from his show two years ago, in which he is shown shoving an entire mango into a contestant's mouth as pulp oozes out onto the latter's face and clothes. The contestants were happy to be a part of that, he claims, and adds: "If it makes people cringe, they are most welcome to change the channel."
For a population of nearly 200 million, Pakistan has only 1,880 rating meters which are mostly installed across 26 urban centres. This skews the calculation of ratings in a big way, as it leaves out vast parts of television audiences. While an overwhelming majority of Pakistanis live in rural and semi-urban localities, the number of rating meters in these two areas remains extremely low.
Advertisers and managers at television channels acknowledge this as a problem, yet they let it stay the way it is. Advertising rates, thus, get determined by a system that is admittedly flawed.
Jeeto Pakistan, being the winner of the rating competition under this defective system, charged the highest advertisement rates this Ramzan — 300,000 rupees per minute of advertising during breaks in the show, according to a source in a media buying company.
Include the price of merchandise each major advertiser is providing for these shows and the total corporate expenditure will be running into millions of rupees for each episode. During Ramzan alone, Jeeto Pakistan and Inaam Ghar together handed out prizes worth about 200 million rupees.
For advertisers, paying for all this merchandise is still a better deal than creating a television commercial (even the average ones easily costing as much as seven million rupees). It works for them to win endorsement by two of the biggest celebrities on television and get brand promotion with each item of merchandise won.
For a television channel, at the end of the day, it is an exercise in making money. As Holbrook explains, game shows are, ultimately, all about prizes, prizes and more prizes — for both the participants and the channel. Quoting John Fiske's book, Television Culture, Holbrook writes,"These rewards are displayed in a fetishistic splendour, and [are] made the objects of a ritualistic celebration ... There is a sense in which the prizes become the stars, and the visual climax of many a show is provided by the camera luxuriating amongst the glittering, brightly lit prizes."
Money for Nothing, a popular song by the British rock band Dire Straits, sums up the phenomenon of "celebration of merchandise" like this:
Money for nothin' and chicks for free
Now that ain't workin' that's the way you do it
Lemme tell ya them guys ain't dumb
Maybe get a blister on your little finger
Maybe get a blister on your thumb
We gotta install microwave ovens
Custom kitchen deliveries
We gotta move these refrigerators
We gotta move these colour TVs.
---
This was originally published in the Herald's August 2016 issue. To read more subscribe to the Herald in print.
---
The writer is a staffer at the Herald