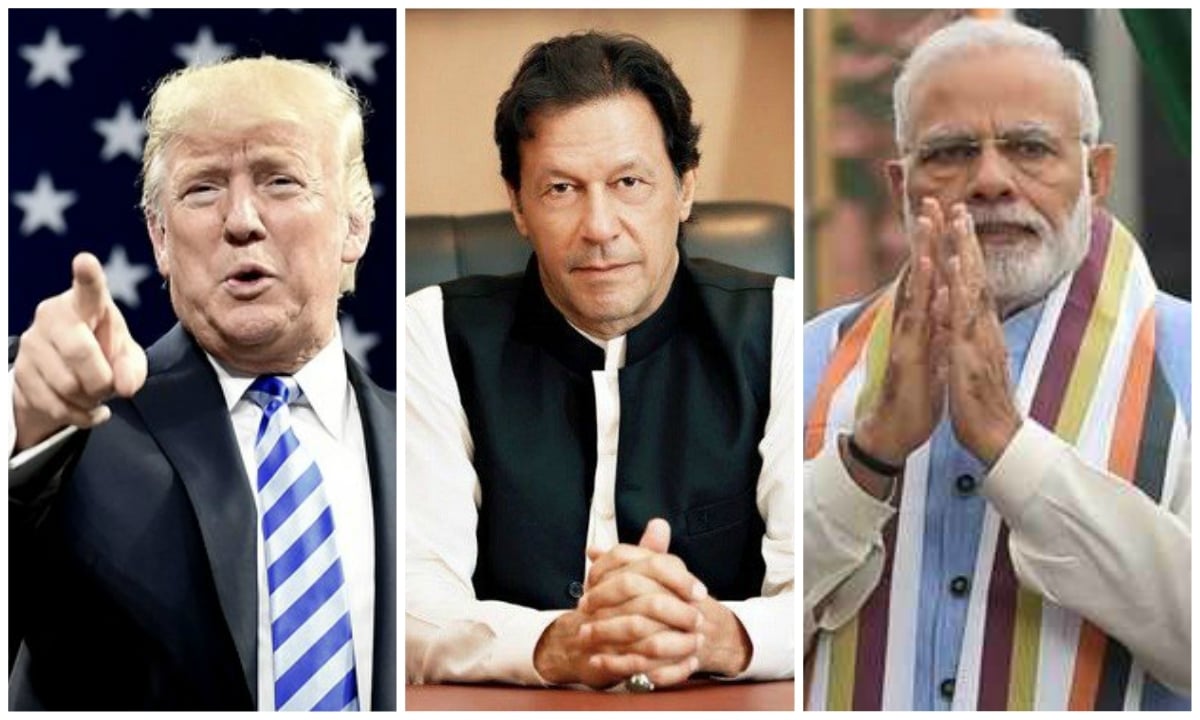 The Trump administration's diplomatic strategy toward South Asia, as enumerated in its December 2017 National Security Strategy, places a high priority in seeking "a Pakistan that is not engaged in destabilising behaviour and a stable and self-reliant Afghanistan". In addition, the administration's strategy is to "deepen our strategic partnership with India and support its leadership role in Indian Ocean security and throughout the broader region". Key objectives that deserve to be, but aren't prioritised are seeking improved ties between India and Pakistan and reducing nuclear dangers in the region. Leaving these regrettable omissions aside, how is the administration doing by its own yardsticks?
Not too well, but there are extenuating circumstances. Important diplomatic gears are stuck on the Subcontinent. The governments of India and Pakistan aren't moving to improve relations, at least not any time soon. Newly installed Pakistani Prime Minister Imran Khan, with seeming support from his army chief, has notably said that he is willing to take two steps forward to Narendra Modi's one, but this choreography isn't about to start. At this juncture, they are more likely to take two steps backwards than forwards. It's hard to improve prospects for a settlement in Afghanistan when Pakistan and India remain at loggerheads.
Nor are the Trump administration's national security objectives likely to be advanced when Modi and Imran find it difficult to make headway with Washington. Donald Trump is palpably uncomfortable with being hugged by Modi, and he appears disinterested in Imran's desire to turn the page. Besides, the price of improved ties with Washington appears high to decision makers in both countries, while calculations of presumed benefits seem modest. Washington's influence is on the wane, here as elsewhere, and Capitol Hill's fondness for sanctions certainly hasn't helped.
It doesn't take much to derail attempts to improve ties between India and Pakistan. Any such effort can embarrass leaders making the effort when spoilers derail progress, as they are inclined to do. Little did prime minister A B Vajpayee know when he embarked on his symbolism-freighted visit to Lahore in 1999 that secret implementation of the Kargil operation had already begun. Likewise, the 2008 Mumbai carnage directed at luxury hotels, the central train station and other targets put an end to backchannel efforts to revive public diplomacy.
Ever since, cross-border attacks have not been savage enough to prompt a major crisis, but have been sufficient to embarrass prime ministers making overtures to improve relations. The worst casualty count since the 2008 Mumbai attacks occurred in September 2016 at an Indian military camp in Uri, ruining an upcoming regional summit meeting. After the Uri attack, Modi authorised and publicised "surgical strikes" across the Kashmir divide, upping the ante and deflecting domestic outrage. It's not unusual for Indian and Pakistani commandos to overrun border posts, but it is unusual to see footage of such operations online and on TV.
By comparison, the latest kerfuffle about starting new talks after Imran Khan's election victory was prompted by a minor attack and the issuance of postage stamps highlighting the Kashmir dispute before Imran assumed office. Usually, a new government prompts a new start, but Indian elections are on the horizon and the Modi government is priming the pump, including celebrating the second anniversary of the surgical strikes. Many good ideas for confidence-building and nuclear risk-reduction measures on the Subcontinent will have to wait.
Traction to improve US ties with Pakistan and India is also hard to come by. The Trump administration's policies toward Pakistan seem to track closely with the recommendations of a Hudson Institute report, A New U.S. Approach to Pakistan: Enforcing Aid Conditions without Cutting Ties, whose principal authors are Husain Haqqani and Lisa Curtis, now on the National Security Council Staff.
They argue that Pakistan's national security managers "need to take a comprehensive approach to shutting down all Islamist militant groups that operate from Pakistani territory … Accordingly, the objective of the Trump administration's policy toward Pakistan must be to make it more and more costly for Pakistani leaders to employ a strategy of supporting terrorist proxies to achieve regional strategic goals."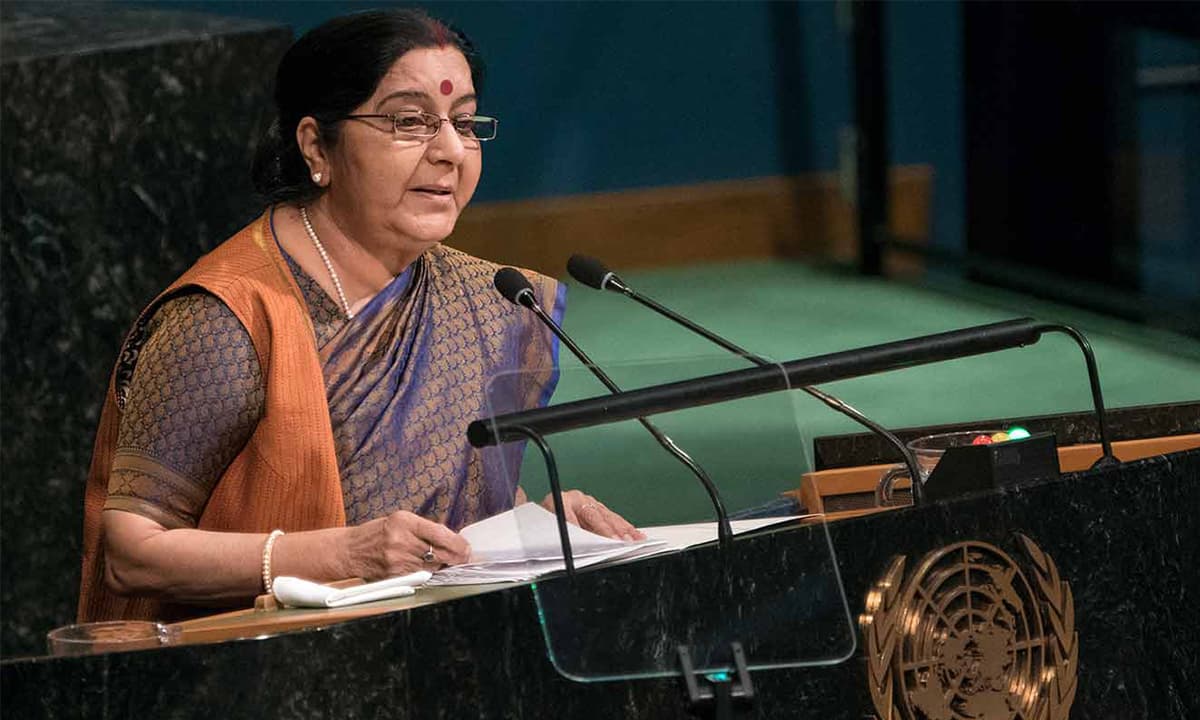 This approach has yielded few dividends so far. The Trump administration has "right-sized" US support for Pakistan, reflecting wide divergences on key policy objectives. US military assistance has plummeted, including the unwise step of disinviting Pakistani military officers to attend training institutes. Moreover, Secretary of State Mike Pompeo has publicly cast doubt about US support for yet another bailout of Pakistan by the International Monetary Fund. The carrots offered by the Bush and Obama administrations have been replaced by sticks.
The Trump administration's penalty-oriented, Afghan-centric approach to Pakistan is understandable, but faces long odds. After seventeen years, Washington's patience is wearing thin and its desire for a diplomatic settlement is palpable. But after seventeen years, it is also clear that Pakistan's national security establishment will do what it takes to assure a friendly, or at least non-hostile, neighbour to its west. Washington's current talking point about Pakistan "do more" relates to bringing the Afghan Taliban to the negotiating table. But even if this happens, Pakistan's objectives and plans are likely to remain at variance with those of Washington.
Left unaddressed are two major questions: Is Afghanistan the most important issue between Pakistan and the United States? And is there any realistic way for Washington to expect or influence better Pakistani behaviour on other key issues? If the answer to the first question is "no", then the Trump administration has the wrong focus. If the answer to the second question is "yes", then it is up to Islamabad and Rawalpindi to clarify positive movement, and it's up to Washington to recognise it.
As for US-Indian ties, the bloom seems to be off this rose. High hopes about New Delhi's help vis-à-vis China in the "Indo-Pacific" region have been grounded by the realities of the Indian strategic culture and domestic politics. New Delhi is more than willing to accept gifts from Washington, but not at the expense of its strategic autonomy. The stubborn reality is that India's voting record in the UN General Assembly doesn't vary all that much from China. Moreover, it remains exceedingly hard for any Indian government to reform dysfunctional practices governing national defence or to get more "bang for the Rupee" in defence spending.
Donald Trump can add a fillip to US-India ties by accepting New Delhi's invitation to be its chief guest at the Republic Day parade next January, but Trump's penchant for tariffs, sanctions and visa constraints seem ingrained. It was telling that the "Two Plus Two" talks between US and Indian cabinet secretaries in September yielded less results than Vladimir Putin's visit approximately three weeks later. The centerpiece of the Putin visit — the signing of a deal worth five billion dollars for Russia's S-400 missile system — defies the Trump administration's threat to impose sanctions.
Washington and New Delhi can still find common areas to improve relations, but advances are likely to be incremental. For the near term, New Delhi (along with other US partners and allies) will have to deal with the Trump administration's self-wounding actions. This, too, will pass. Until then, the case for heavy lifting on New Delhi's part for an administration that espouses an "America First" strategy is less than persuasive. The longer term, structural problem of deeply ingrained habits that defy significant change in its national security policies will remain.
A period of diplomatic gridlock seems in the offing for Washington, New Delhi and Islamabad. As long as this is the case, the Trump administration's national security strategy objectives for the region will remain beyond reach. In the near term, the gridlock is more likely to be broken by bad news than by promising developments. Ironically, one good argument for avoiding another crisis until relations can improve is the unpredictability of and lack of confidence in the Trump administration.
---
The writer is Co-founder of the Stimson Center.