Ambreen Riasat woke up one summer morning and realised she was getting late for school. Her elder brother, Nauman, was already awake and she could hear him pack his school bag. Outside, the sun was already glaring down on the tall green trees and the grass rustling in the air on the mountain slopes. She rushed to the bathroom, a tiny space just outside her house with a pit and a tap. She washed her face, came back in, zipped up her school bag and ran to school. She was wearing a bright red shalwar kameez, a dress she had slept in.
Even at the tender age of around 14, Ambreen knew what part of her clothing she could not be careless about — a face-covering niqab that left a small space for her eyes to peer out. The stony path from her home to the paved road went steeply up the mountain. With the ease of someone who has been walking up and down that path for years, she hopped and skipped and ran all the way. Nauman was leading her as the two went past the trees bearing blood-red pomegranate blossoms and parrot-green walnut fruits.
Also read: Of law and lore — Criminalising violence against women
The government school in her village, Makol, is tucked away, almost invisibly, at the end of a narrow path covered by thick trees. A small peak, jutting out of a mountain, obscures its front gate. Most teachers at the school – including the principal – are men, and girls and boys study in the same classrooms. Girls wear niqab so that the men and the boys cannot see their faces.
When Ambreen returned home that day, her mother, Shamim Akhtar, was livid. Why did she not change her bright red clothes before going to school where there were so many men around, she asked her daughter. Ambreen tried to argue that she did not have time to change. Shamim would not hear it. "You are not going to school again," she told Ambreen.
Shamim took her books away from her and confined her to the house.
Farmaan Ali, a teacher at the school, remembers Ambreen as an intelligent girl, a bright student. She could be naughty and easily distracted because she was so young, but she was smart and curious and a good daughter to her mother, he says. After classes, he had often seen her carrying large water containers home for her mother's cooking and washing.
Her obedience, however, did not stop Ambreen from resisting her confinement. She kept protesting. She wanted to go back to her studies. She would often pick up her notebooks and start scribbling in them or she took her brother's notebook and copied his lessons word for word. She was restless and often received beatings from her mother for talking back and asking to go back to her school. After her protests became too frequent to ignore, Shamim allowed her to go to a nearby madrasa for daily Quran lessons.
Also read: Why people get killed over blasphemy in Pakistan?
All that happened in 2015.
Exactly a year after she had been banished indoors, Ambreen walked back to school. She was careful to keep well behind her brother so as to make sure he did not see her. She was more worried about her mother. Sooner or later, Shamim would find out that Ambreen was missing from home.
She quietly walked into her old classroom. It had changed. Other children had moved into it.
"The entire Makol came to see the vans but Ambreen's mother did not," says Mustafa.
After her arrival at school, a cousin of hers, who also studied there, went to the teacher Ali and asked him not to give Ambreen any books. She is not supposed to be in school, the girl told the teacher.
Ali discussed the matter with the principal, Khaliquz Zaman, and they decided to summon Ambreen's brother, Nauman. They sent her back home with him. An angry Shamim gave Ambreen a serious thrashing but soon everything went back to business as usual. Ambreen helped her mother clean the house before everyone went to bed. Lying in his cot, Nauman could hear Ambreen sob.
That was April 29, 2016 — a moonlit night. Everything outside seemed to be bathed in a heavenly glow. By 11 pm, Shamim and Nauman fell fast asleep. Between midnight and 2 am, some men came in and took Ambreen away. Whether or not her mother knew is not clear.
Zarnab Gul lives on a hilltop in Makol. It was very early that morning when he heard screams. He opened the window of his room and looked out. He saw a big blaze below — at a place where a dusty shoulder jutted out of the village's sole paved link with other villages and towns. Such shoulders are common on roads passing through hilly areas and are meant to provide parking space for broken-down vehicles or for travellers to wait for a bus.
Gul called his wife and they went to their rooftop to see what was burning along the road outside. They could not make out anything. He shouted loudly to see if whoever was screaming would answer. He heard back nothing but screams.
Gul eventually went down to the road. He saw a van on fire. The flames were leaping towards another van parked nearby.
Gul knew the owner of the second van – a twenty-five-year old local driver Ghulam Mustafa. He dialled Mustafa's cell phone number and asked him to come over. By the time Mustafa reached the spot, the fire had died out but his vehicle was all burnt down.
Also read: The perils of Pakistani migrants heading to Europe
Gul and Mustafa went closer to the vans to see their condition. Both froze with horror when they saw that there was a person sitting inside the first van — burnt to a cinder. The arms and legs of the body, relatively recognisable, suggested it was a girl. The two also spotted a school bag inside the van. "I was surprised that the bag was still intact," says Mustafa. "Nothing could have survived that blaze."
It was dawn by then. Ali, the school teacher, heard an announcement from a local mosque about a dead body lying in a van on the roadside. He walked down the hill from his house and saw a crowd moving in the direction of the van. When he reached the place where the van was parked, he saw the singed body of a young girl tied to a seat. There were notebooks inside a school bag tucked in her hands. Those belonged to Nauman, Ambreen's brother.
The girl in the van, according to her autopsy report, was strangled before she was set on fire. Her hands and legs were also tied with some plastic material to ensure that she did not move out of the van. When the police arrived, they concluded from the notebooks that the dead girl was Ambreen.
While everyone rushed to the spot where the body was found, Shamim stayed at home even though she lived only a short walk away. "The entire Makol came to see the vans but Ambreen's mother did not," says Mustafa.
Shamim says she did not notice anything unusual when she woke up that morning, except that the door of her single-room house was open. She went out to the bathroom, washed herself, offered her prayers and went back to sleep. She says she heard announcements about the burnt body of a young girl but she did not pay attention. When Nauman was leaving for school at around 7:30 am, Shamim asked him to wake Ambreen. That is when, she claims, they realised that she was missing.
Shamim ran out of the house and checked in the bathroom and the thickets close by but Ambreen was nowhere to be found. She went to the neighbours and asked them about her daughter but no one had seen her that morning.
Her statement triggers some troubling questions. She was sleeping right next to her daughter in a small room. How could she not know if someone came in and took the girl away? Why did she not notice Ambreen's absence before her son told her about it?
Also read: What it means to be free in Pakistan
The police detained Shamim and Nauman and took them to the police station. They were both beaten up. Shamim was slapped and the soles of her feet were struck hard with sticks. "You can beat me as much as you want," she cried, "but I have not killed my daughter. Why would I kill my own flesh and blood?" She was released, along with Nauman, for lack of evidence.
Shamim's husband, Riasat Khan – a small, gaunt old man with a shrunken, bearded face – is a labourer working in a ship-breaking yard in Gadani, Balochistan. He stays at his workplace, hundreds of kilometres away from Makol, for most part of the year. He was at work when his daughter's body was found. He reached home a couple of days after Ambreen had died. He says he has no clue what happened to her.
Shamim, younger than her husband and also more articulate and worldly-wise than him, does not like to talk much about her daughter. Instead, she mourns the death of her eldest born, a boy named Waseem, who had died of an unknown cause a few years ago. He was fine one day and then the next day he was bleeding from the mouth, she says. Within hours he was dead.
Shamim has a photo of Waseem. He seems to be in his early teens at the time the photograph was taken. She has no photograph of Ambreen that can enable an interested outsider to know what she looked like.
There is a notebook in his hands. Ambreen used to scribble and doodle in it. He is also drawing something — a mishmash of lines and spirals, like the mystery surrounding his sister's death.
In the sparse room where Ambreen's family lives, there is almost nothing that suggests that the girl even existed. A small stove next to a low wooden shelf in a corner of the living room-cum-bedroom marks the kitchen area where a few tin containers carrying cooking oil and some spices are lined neatly. Next to them are pots and pans and a couple of trunks with clothes in them. The bright red dress Ambreen wore to school last year could be in one of those trunks, but there is no way of knowing that. Next to the trunks, charpoys are lined against a long wall facing the only opening in the room: its door. Ambreen used to sleep on one of those cots.
As Nauman starts talking about Ambreen, his mother looks at him. He is sitting on a charpoy right opposite the door. There is a notebook in his hands. Ambreen used to scribble and doodle in it. He is also drawing something — a mishmash of lines and spirals, like the mystery surrounding his sister's death.
Makol, located about 10 kilometres from the military's premier training facilities in Abbottabad district, is a typical settlement in the mountains: houses are scattered, separated by small hills, pathways and tree-lined courtyards. It consists of a few hundred houses. Most of them are built with bricks and mortar and have concrete roofs but a few are mud huts with thatched ceilings – like the one Ambreen's family has.
In this village lives a rich man: Muhammad Pervaiz. His family owns vast tracts of land and many houses here. He is also the elected chairman of a union council of which Makol is a part, along with a few other villages.
Last year, Pervaiz's young daughter Saima disappeared from home, allegedly with a man she wanted to marry. Her parents looked for her everywhere they could but did not find a clue of her whereabouts. There were rumours in Makol that Ambreen knew where Saima was. She reportedly was the human link through which Saima communicated with the man she loved.
Pervaiz is known to be unhappy about Ambreen's role in his daughter's disappearance. He is reported to have convened a council of the elders of the area in his home some time in 2015 where it was allegedly decided to punish Ambreen. It was not a jirga, a tribal judicial council, in the exact tribal sense because those living in Makol are not bound by any tribal affinity (they all come from different castes and working groups) and it had no legal and political legitimacy as the jirgas have in the Federally Administered Tribal Areas. It is still reported to have the sanction of the rich and the influential in and around Makol.
Shamim alleges it was Pervaiz who came to her house along with some other men on the night Ambreen disappeared. He took her away to question her about Saima's disappearance, Shamim says, but she does not have any evidence to substantiate her allegation.
Others in the village speculate that she knew all along that Pervaiz was out to get her daughter. That is why she took Ambreen out of school soon after Saima had disappeared and the jirga had taken place, they say.
Something she has noticed in many similar cases: That a woman who leads a life of moral laxity always ends up dying in ignominy.
Pervaiz's wife, Rubina, a housewife reluctant to speak to an outsider, swears by her husband's innocence. "He was at home with me on the night of Ambreen's murder," she says. She also denies the allegations that the punishment for Ambreen was approved at a jirga held inside her home. "That was not a jirga. After Saima went missing, a few elders from the community talked to each other inside a closed room. There was no discussion on the subject ever afterwards," she says.
Also read: Why divorce is close to impossible for Christians in Pakistan
Rumours continue to swirl around the case. One of them joins Pervaiz and Shamim as secret lovers who killed Ambreen after she had come to know about them. According to another rumour, Shamim could have killed both Waseem and Ambreen for some unknowable reason.
Many weeks after Ambreen's murder, Safeer Ahmed, a junior court official in Abbottabad, a few kilometres to the north-west of Makol, insists that Shamim was "involved" in some kind of a "racket" and that is why she had her own "daughter killed to cover up her crime". Makol is a small place where everyone knows everyone, he says. "It is not a city. How can the mother not know the person who took her daughter away? There is some great secret here."
Pervaiz and around 10 others – including the owner of the van in which the body was found – were arrested in early May 2016 and are in jail pending a trial. The police are yet to release a complete forensic audit of the crime scene. A judicial inquiry into Ambreen's death, ordered by the provincial government, is also going on.
Whoever killed Ambreen was both meticulous and methodical. According to police investigations and statements of witnesses who discovered her body, the killers had cut off electricity to the nearby street light and damaged the water pipeline passing through the place so that water to extinguish the fire could not be secured easily. Ambreen was dumped on a seat right above the van's gas tank. When the fire started, she did not burn slowly. The fireball cause by the gas roasted her body instantly.
Her teacher, Ali, remembers how many in the crowd that April morning took photos and made videos of the crime scene. Those grainy and terrifying images and the recent renaming of the local school after her are the only signs that Ambreen did once exist.
Even her grave in Makol graveyard remains unmarked: a small mound of dried earth with a shapeless piece of rock placed where a tombstone should have been.
Dewal Sharif is like Makol in many ways. Both are located in the same mountain valley that links the tourist resort of Murree in the south to Abbottabad in the north-west through scattered settlements nestled amid forest-covered ravines and snow-capped peaks. But Dewal Sharif is much bigger and, with its own commercial areas and multiple road links with the rest of the country, is more economically developed than Makol.
And there are more private schools in Dewal Sharif than there are shops in Makol. Maria Sadaqat, a tall 19-year-old girl, was both a beneficiary and a contributor to this sprawling private education system. Her death on June 1, 2016 is also linked to it — albeit indirectly.
Also read: Enforced disappearances: The plight of Kashmir's 'half widows'
Many in this town of more than 10,000 people agree that Maria was a bright girl. Even when she was studying at a local school, she taught other students in her class. By the time she reached the second year of college, there was competition among the owners of private schools to hire her as a teacher. The head teacher at Al Abbas School – where Maria had done her primary and secondary schooling – was certain that she was going to teach at his school. Shaukat Abbasi, proprietor of the Suffa School of Modern Studies, believed she would join his institution. He was, after all, a close friend of Maria's father Sadaqat Abbasi.
Sadaqat and Shaukat had become friends some years ago. The former was working as a driver then and the latter as a Grade-17 government officer. They, respectively, came from the relatively poor lower part of Dewal Sharif town and its better off upper part. It was originally a case of a small man trying to be seen as being close to a big man; a way of gaining some social and financial traction in a highly hierarchical society. Then Shaukat gave Sadaqat some money to set up his own chicken coop.
Perhaps to return his favour, Sadaqat decided that Maria would teach at Shaukat's school after she passed her intermediate exam. All her younger siblings – five sisters and a brother – were also to attend the same school as students.
Her colleagues at the school liked Maria but they thought she was a little odd for a girl of her age. Firstly, she was a couple of inches taller than most women around her and then she did not wear any make-up other than an occasional application of kohl to her eyes. The teachers felt "embarrassed standing next to her", a member of her family recalls.
She had one foible though — she liked spending money on buying watches. One of her watches had a small dial with a long thin leather strap. She wore it on most workdays. The other one looked like a gold bracelet that she paired with pearl earrings. Recently, she had started wearing a delicate gold nose ring that her grandmother had bought for her.
These distinctions apart, she wore a black abaya, as did all other teachers working with her, while walking to and from the school. It had a sprinkling of black shiny objects on the shoulders and across the front. And like most teenage girls, she loved bags. Her shoulder bag was made of imitation fur and leather — a popular design sold everywhere in Murree's bazaars.
Maria was friendly and confident and had the talent for putting people at ease with her conversation. Her friends and family say she always had a story or two to tell. She was obviously an object of envy among her peers.
Her father was very proud of her. Maria had brought him prestige in the community and additional cash to his family kitty.
Some months after Maria started teaching at Shaukat's school, Sadaqat developed business problems with her boss. Accounts differ. Sadaqat says Shaukat was his business partner — they shared profit and loss. When the business was doing well, Shaukat was receiving his share of the profit but when sales and profits were badly hit, he started asking for his money back. Shaukat says he had given the money to Sadaqat as a loan.
At first Shaukat did not press his demands much. Sadaqat, in the meanwhile, went to Saudi Arabia on a work visa as a labourer. It was then that the environment started changing for Maria at the school. Rumours began circulating that Shaukat had sent a marriage proposal to Maria for his son — an already married man with a child who also taught at another private school. Others suggested that Maria and Shaukat's son were having a secret affair. To avoid the scandal to blow up in her face, she quit her job. Her siblings were also transferred to a different school.
[Also read: The evolution of honour killing]17
The relationship between Sadaqat and Shaukat was steadily souring all this while, especially after Sadaqat came back from Saudi Arabia, abandoning his contract halfway. Almost penniless, he started a vehicle repair shop in the market area in lower Dewal, where Shaukat appeared regularly, demanding his money back in full view of other people. The two often exchanged hot words.
One day in May this year, the two men almost came to blows. But Shaukat backed off, sensing that the much younger and fitter Sadaqat would outdo him easily in a fist fight. Sadaqat, though, believed the quarrel was not over.
The next day, he left Dewal to attend a funeral in the nearby town of Phagwari. All the elders of his family and five of his children went with him. Maria was left at home to take care of her special-needs sister, six-year-old Habiba.
At 11:45 am that day, Shaukat – along with four or five other people – arrived at Maria's house, a small three-room stand-alone house on a hillock. He called her outside. As soon as Maria opened the gate, the men slapped her and pulled her to a clearing where some goats were tied. They ripped her clothes and beat her in turns, making a circle around her. "You are stalking my son. Today, I will set you on fire," Shaukat said to her. The men forced her to the ground. Shaukat took out a plastic container, threw kerosene oil on Maria and set her ablaze. She screamed for help but no one came to her rescue. The men then threw her down a nearby mountain slope. She landed on a path, many feet below. This is how the events of the day transpired, according to the statement that Maria gave to the police from a hospital bed and the accounts of her family.
Her neighbour's son, a 12-year-old, was playing on the rooftop of his house when he heard someone screaming. He rushed to Maria's house where the screams were coming from. He found her lying on the path, still in flames with her clothes ripped at many places. He called his sister. She gave Maria water to drink and called Sadaqat, who came back home and took Maria to a government hospital in Phagwari.
The hospital did not have any facilities to treat burn victims. He eventually shifted her to Pakistan Institute of Medical Sciences (Pims) in Islamabad for treatment.
Maria lay there in a bed, fully conscious for 36 hours. She recorded her statement – an audio and a video – describing her attackers in detail. On her last day in the hospital, an uncle roughly the same age and with the same white beard as Shaukat, came to see her. She screamed in terror. "Master Shaukat is here to burn me," she cried. "Baba, throw him out."
She died the same day.
Seen in her pictures, Maria looks like a younger version of her grandmother, Subeda — same height, same straight nose, same high cheekbones and same curious brown eyes. Subeda wants the courts to give Shaukat the same punishment he has inflicted on her granddaughter — death by fire. Maria's father has the same demand.
Sadaqat and his family, however, seem more sad than angry. "For me, she was a son," he says. "All my children are very bright but Maria was exceptionally intelligent."
While the financial dispute between Sadaqat and Shaukat is well known in Dewal Sharif and rumours about the latter's desire to make Maria his daughter-in-law are widespread, few men outside Maria's family believe that he killed her. Many of them are willing to vouchsafe for Shaukat's good character; others remember him as one of the best and the most respected educationists in the area.
After the police arrested him and put him behind bars, there were, indeed, public marches in Dewal Sharif in his favour. Many female teachers and students also participated in those.
"She is already dead and she has also named me, but as a human being I feel sad over her death," he says calmly
Members of Maria's family allege that Shaukat was enraged because she had refused to become the second wife of his son. "He kept threatening her," says Maria's aunt Sobia. "If you don't marry my son then I will make sure you marry no one else," she quotes Shaukat as telling her niece.
I manage to sneak inside Rawalpindi's Adiala Jail on June 28, 2016, to have a meeting with Shaukat. We talk in a room full of people where the prisoners stand on one side in a cage-like iron structure and their visitors on the other side, both groups trying to have a conversation through tiny holes in steel sheets separating them.
He looks older than he did in a video of him available online. He also appears withdrawn. He acknowledges his verbal squabble with Sadaqat and also claims that he backed off that day in May in the market so that he could avoid getting hurt. But he denies even being in Dewal Sharif the day Maria was burnt. "I had gone to a village 45 kilometres from Dewal to enquire about an ailing friend."
Shaukat says he came to know about the incident through a phone call. "Then I heard Maria's father had nominated me and my neighbour for the crime. We ran away initially but surrendered a few days later."
He insists that he never saw Maria after she had left his school. "She has given her pre-death statement under dictation from her father," says Shaukat.
Maria's family members say they kept asking Shaukat to come forward and clear his name while the girl was still alive. He did not do that. "The media was baying for blood. How could I risk my life by going there?" he responds.
Shaukat also denies that he ever asked for Maria's hand for his son. "I swear I never talked about marrying the two," he says.
As I start to leave, he stops me. "She is already dead and she has also named me, but as a human being I feel sad over her death," he says calmly, showing no outward signs of agitation, anger or animosity. "I really feel sorry for her," he adds.
In his online video, apparently made when he was being investigated by the police, he makes a passionate plea about his innocence. "I have a grown-up daughter of my own. Those who have grown-up daughters of their own don't eye other people's daughters."
Given Maria's last statement and the media's coverage of the incident, it looked unlikely that Shaukat would be released from jail any time soon.
The police investigations, however, soon absolved him of the accusations. A few weeks ago, a committee formed by Punjab Chief Minister Shahbaz Sharif to investigate Maria's death declared that she had "committed suicide and was not murdered."
According to a report published in daily Dawn on July 2, 2016, the "committee headed by Deputy Inspector General (DIG) Abubakar Khuda Dad Khan, Senior Superintendent of Police (SSP) Khuda Bux Cheema and Deputy Superintendent of Police (DSP) Ghasud Deen analysed forensic data, obtained polygraph tests, mobile phone records, fingerprints, medical reports, talked to doctors and conducted interviews in order to ascertain the cause of death." The officers recommended releasing Shaukat and two of his alleged accomplices.
They were released on bail soon afterwards.
The police are also said to have leaked Maria's cell phone data. It showed she was exchanging amorous messages quite regularly with Shaukat's son.
Asma Jahangir, the renowned human rights lawyer and activist, visited Maria's home as part of a three-member fact-finding mission sent by the Supreme Court Bar Association soon after the incident of her burning. Jahangir has seen her autopsy report and spoken to her family. She has also met Maria's neighbours who were the first ones to hear her screams.
She says she found Dewal Sharif divided along gender lines over Maria's death. The women were "in full sympathy with the victim whereas the men were either justifying [the] crime or denying it totally," says the mission led by Jahangir in its recently released report. "There was a concerted effort to paint the occurrence as a suicide rather than murder," it adds.
"It was obviously not a suicide. It was murder," Jahangir says in her office in Lahore.
They are straightforward murders, disguised as honour killings to escape punishment
She cites Maria's postmortem report to say that her hands, feet and head were unburnt. This, she says, suggests that more than one person held her down to the ground while she was being set ablaze.
The fact-finding mission report quotes one Ejab Abbasi, chairman of union council Dewal Sharif, as saying that he met Maria in hospital twice to probe her thoroughly. "The victim was absolutely certain and remained consistent about her version of the incident," he is reported to have told the members of the mission.
Jahangir says she also tried to meet Shaukat's family but they were unable to meet the mission for unspecified reasons. She clarifies that it was not her mandate to find out who had killed Maria. "My mission was to ensure that the investigation was carried out independently. There was obviously a lot of prejudice against the girl. I wanted to ensure that the rumours did not sidetrack legal proceedings."
The fact-finding mission initially "was quite satisfied with the inquiry" but its members were "shocked to know that the investigation had declared the main accused as being innocent". They also point out that a magistrate hearing the case did not accept the police recommendation to release the accused "and yet bail was granted" to him.
The report lists developments that might have had some negative impact on the investigation. "There was a campaign of character assassination of the victim and her family and … there were credible reports that the family members were being threatened and induced to accept some reward for their silence."
Jahangir points to a widespread public perception, especially among men, in Dewal Sharif — something she has noticed in many similar cases: That a woman who leads a life of moral laxity always ends up dying in ignominy.
He passed through her street every day. She waited for him half-hidden behind a half-open door. "Why don't you look my way? Why don't you talk to me?" she gathered the courage to ask him one day. "I have nothing to offer," he replied. "I want nothing," she said.
Muqaddas Bibi was a young girl with a soft face. "She was the daughter of a potter but she looked like she belonged to a family of Rajputs," the boy's mother says.
Taufiq Ahmed is a handsome young man with a thick mustache and thick wavy black hair, oiled and slicked back stylishly. One of his legs is shorter than the other but that is barely noticeable. He works as a tailor.
The two lived in the same Buttranwali village, a nondescript settlement a little off the road that connects Gujranwala with Sialkot — nestled amid green fields being steadily taken over by ramshackle housing and brick kilns. They came from two different castes and their financial status varied. Though the girl's family was poor a couple of generations ago, they have been doing well of late and are regarded well off by the village's standards. Ahmed comes from a family of carpenters which struggles to make ends meet even when some of its members have branched into other professions. They had no chance of having an arranged marriage.
Three years ago, the two ran away and got married in a court.
At first Ahmed's family was hesitant to accept Muqaddas into its fold but she took to her married life wholeheartedly. "She made rotis every day for the family, washed clothes and was always helping everyone," says Ahmed's mother. Everyone in the family and the neighbourhood soon started liking Muqaddas. An elderly woman living next door to her would come to her complaining of headache and Muqaddas would apply oil to her hair to massage and soothe her.
Ahmed lives in a small single-storey home made of red bricks, unplastered and unpainted. It is hard to distinguish from other houses in the village. His entire family has one room to sleep in — a simple structure with bare walls, save for a couple of framed images of the Kaaba.
Ahmed works from 7 am to 11 pm in one corner of the house, making about fifteen thousand rupees a month by stitching clothes. Muqaddas would serve him tea every few hours.
"Once women become independent, they also get a mind of their own and want to marry of their own choice. This is seen as a major contravention of family boundaries."
About a year ago, they had a daughter. A few months after her birth, Muqaddas became pregnant again. She was happy about her second child. The delivery was still two months away but she made new clothes for herself to wear after she had given birth.
One day this June, she felt ill and Ahmed's mother offered to take her to a hospital. They were to take a bus to Gujranwala, slightly more than 10 kilometres away. While Muqaddas and her mother-in-law were waiting at a bus stop, her mother arrived there and grabbed Muqaddas by the hair and the neck. "It all happened so fast," says Ahmed's mother, "that I did not know what to do." Before anyone could come to their help, Muqaddas' mother had dragged her daughter into her house and closed the door from inside.
As a crowd gathered outside, the mother screamed at the daughter. "Why did you marry a cripple?" Other members of the family were also present inside the house and they are known to have beaten up one of Muqaddas' sister-in-law for trying to help her. Within minutes, the mother took out a knife and slit the daughter's throat.
As Muqaddas lay dying, people waiting outside tried to enter the house but could not. "They must have planned for a long time," says a visibly angry Ahmed. "Our women seldom leave the house. They have been waiting for a chance all this time to grab her."
The old woman who liked Muqaddas for oiling her hair curses the girl's mother. "The whole neighbourhood is in shock," she says crying. "This is not about honour. Once the girl had become a mother, the question of honour died there and then."
Ahmed's mother now looks after his daughter. "What will this little girl think when she grows up?" she asks before she starts crying. "I am going to take good care of our child," Ahmed says, lifting his daughter in his arms.
Muqaddas is buried in a grave behind a wall forming the village's boundary. There is an empty bottle of camphor and fresh flowers lying on the grave.
Back at his home, Ahmed takes out an album carrying the photos of the couple. In one photo, a heart pierced by an arrow overlaps them as they pose for the camera. "I want to ask the world, if love is forbidden then why did God give us a heart," he says. "If these people call themselves believers, do they not believe that couples are made in heaven?"
The months of May and June this year have been the cruelest. Violence against women has been rampant during this period. In May alone, the national media reported at least five cases in which women were murdered — in most instances by their close relatives.
Zeenat Bibi's killing stands out among all these cases for multiple reasons. An 18-year-old girl living in a working class neighbourhood in southern Lahore, she was burnt to death on June 8 by her mother, Parveen Rafiq. This is the first known incident this year of a girl torched to death by her own family. Zeenat also did not belong to a village where some supposedly primitive anti-women social code operated. She lived and was killed in the second biggest city in the country where tribal concepts of male honour look distinctly unfeasible to follow. And she was killed by her mother — not by her brother or father though they may have a role in it.
Yet the cause of her death is what it has always been in such cases: "bringing shame to the family," as her mother put it, according to a report published by daily Dawn.
Parveen, who confessed to her crime and is undergoing trial, set Zeenat on fire more than a week after the girl had reportedly eloped with one Hassan Khan. The two had married in court. "Hassan had agreed to let his wife return [to her parents' home] after her family promised ... to organise a traditional wedding reception for the couple," the newspaper reports.
Less than a week before the girl was murdered, the neighbours had seen her brother carrying home a jerrycan of petrol. The fire that killed Zeenat was so big that it was extinguished only with help from the official rescue service.
Ammar Majeed, who works at Jahangir's law firm, AGHS Associates, as a media officer, has been visiting homes from where violence against women is reported. He has seen cases similar to that of Zeenat's. In his reckoning, these "are crimes of ego" that "have nothing to do with honour." A mother, upset that her daughter did not listen to her before deciding who to marry, resorts to killing not in order to redeem her honour but to satisfy her pride.
From experience, Majeed knows that such pandering to the self often has a destructive outcome. He once asked a boy why he had killed his sister. "Because it was satisfying," is the answer he got.
Khawar Mumtaz, a veteran of the women's rights movement in Pakistan, has worked in different capacities over the last three and a half decades — first as a member of the Women's Action Forum (WAF), then as a founding member and head of the Aurat Foundation, a Lahore-based lobbying and research group on women's rights, and recently as the chairperson of the National Commission on the Status of Women. "Most cases of violence against women in the 1980s were reported from tribal areas in Sindh and Balochistan," she says. The situation has only worsened over the years as similar cases are being reported from everywhere in the country.
One reason, according to Mumtaz, is that the economic, social and political environment is changing in Pakistan. "Women are doing much better economically, politically and socially as compared to the past," she says. "Women are marrying late. More and more women are working." This, she says, is one of the major factors in the backlash against them.
Mumtaz points to "a total disjuncture" between how the society is moving ahead and how social structures and social roles are still playing out in the same old ways. She gives an example: "Once women become independent, they also get a mind of their own and want to marry of their own choice. This is seen as a major contravention of family boundaries."
That explains why it has become acceptable that a woman can work to provide for her family but it is still not acceptable if she exercises choice in marriage. "Violence then is likely. It is part of a control mechanism."
Shahnaz Rouse, a professor of sociology at the Sarah Lawrence College in the United States, has also written about social and political changes that have led to an increase in violence against women in Pakistan. In her book, Shifting Body Politics: Gender, Nation, State in Pakistan, she sees the crucial shift in attitudes towards women having resulted from the militarisation and progressively increasing masculinisation of society itself since the military regime of General Ziaul Haq.
Freely available arms and ammunition and Pakistan's status as a frontline state during the war in Afghanistan and the drug trade are some of the contributing factors to the social changes she highlights. "The militarisation of the state and civil society [is] a result of the international/global politics of the last two decades, combined with the collapse of the liberalisation policies of regimes following Zia … the continued reliance by all three [regimes] on "Islamic" ideology as constructed by increasingly militant and conservative religious groups for "strategic" and/or ideological purposes, have resulted in an alarming masculinisation of public space."
The Other Side of Silence: Voices from the Partition of India by Urvashi Butalia goes another step backwards. Her book deals with one of the most brutal manifestations of the notion of shame and honour being linked to women and their bodies on a mass scale. Women were humiliated by being paraded naked in the streets or forced to abandon their religion and marry their rapists, never to see their families again during the cataclysmic events of 1947. Thousands of them died willingly at the hands of their own men to avoid bringing shame and dishonour to their families.
"They are straightforward murders, disguised as honour killings to escape punishment," Butalia said in an interview about some recent incidents of violence against women in India.
The word honour invariably appears in news reports covering violence against women. Maqsooda Solangi, who has been working for the Aurat Foundation for six years, believes that many crimes are seen as honour killings because the media portrays them as such. "News contents are spiced up," she says.
The situation is particularly bad at relatively small Punjab-based Urdu language newspapers. Whenever an honour crime occurs, it is covered in a way that focuses on the love marriage aspect of it, Solangi says. She adds that the coverage of crimes against women in local-language newspapers in Sindh is not as salacious as it is in Punjab.
It was during Zia's era that honour killing first entered the lexicon of the news media and human rights activists, Mumtaz says. It has its origin in a 1979 judgement by the Peshawar High Court that declared that Islamic concepts of qisas (retribution) and diyat (compensation) must be taken into account before deciding any cases involving the death penalty. Awarding capital punishment without any provision for forgiveness is un-Islamic, the court ruled.
In politics, this put Zia's self-professed Islamist regime in an uncomfortable position as far as hanging – without provision for forgiveness – of deposed prime minister Zulfikar Ali Bhutto was concerned. The verdict also raised alarm among women's rights activists. It will lead to impunity for those men who kill their women because they can benefit from forgiveness – which in such cases is the prerogative of their own next of kin – is how the activists looked at the possible impacts of the law. They were proved right. The next decades saw a spike in crimes against women but most of them did not lead to conviction and punishment. The accused, the police, the prosecutors and even the judges used family honour as an excuse to condone such crimes as crimes of passion, committed on the spur of the moment by someone incensed by the injury to his or her own honour.
This led activists to demand that the state and the courts treat murders in the name of honour as a separate category of crimes in which forgiveness, qisas and diyat did not apply. As a term, "honour killing" thus became a part of everyday language.
In March 2015, after multiple failed efforts to reform the law, the Senate, the upper house of the parliament, finally approved a piece of legislation the activists have been asking for all along: honour killing became a crime against the state; the parties to it could not reach an out-of-court settlement in such cases. Women's murders became "non-compoundable" — provided that the prosecution was able to prove that those were honour killings. Tabled by Senator Sughra Imam in 2014, the legislation, however, lapsed because it could not win approval from the National Assembly, the lower house of the parliament, mainly due to opposition from the religious political parties.
"Every murder should be seen as a crime against the state, not a matter between two individuals that they can resolve mutually,"
Jahangir believes the focus by activists on the term honour killing has hardly been helpful. Lawyers now spend all their energy and time on proving the crime to be an honour killing, she says. If they can't do that, she says, the parties to a case can still go and affect a compromise no matter how gruesome the murder.
Additionally, qisas and diyat, as Islamic instruments to settle murder disputes, still stay on the statute books. The legal heirs of a victim also have the right to drop the charges at any point during the proceedings.
Jahangir blames non-governmental organisations (NGOs) for this state of affairs. "If they can write in English, they think they can also draft laws," she says. Their advocacy has only added multiple layers of litigation that women face in courts, she says. Any benefit that could have come about in terms of stricter penalties for honour killing has been apparently cancelled out by these additional legal complexities, Jahangir adds.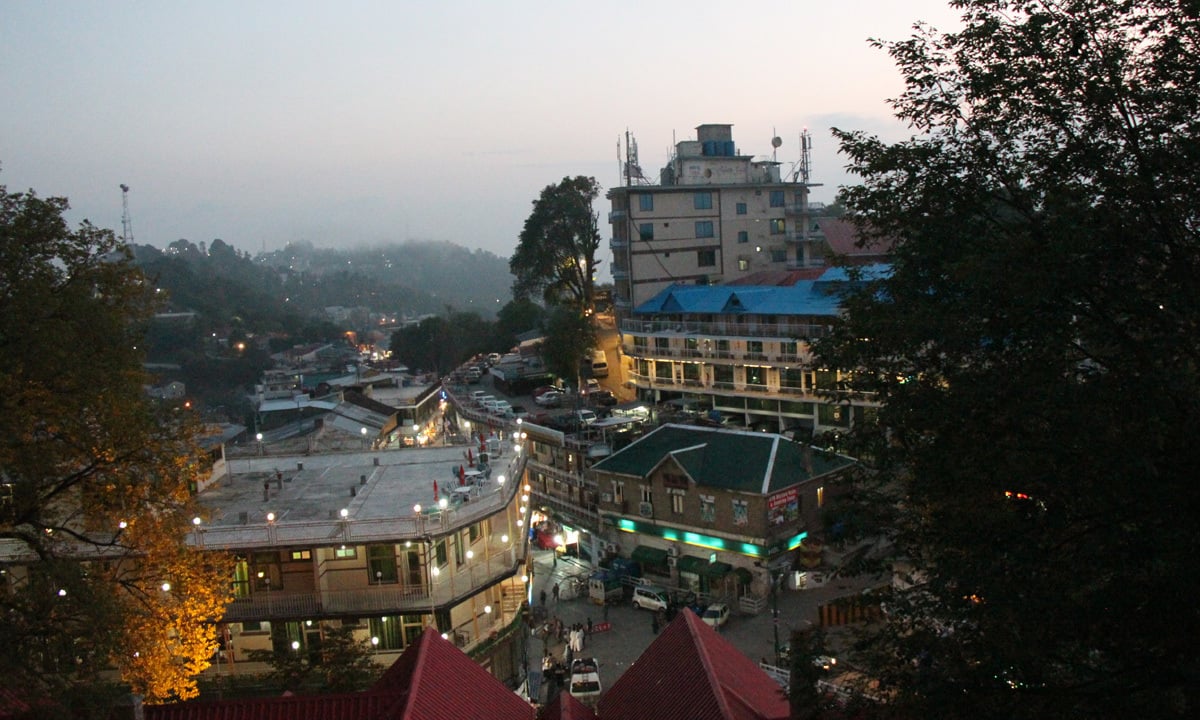 Many in the NGOs seem to recognise these problems. A report commissioned by a group of women's rights organisations and development foundations in 2015 attributes major hurdles in justice for women to a number of legal and judicial problems. There are hardly any female judges; availability of a lawyer is as low as 2.5 per 100,000 people and there are not enough female police officers, says the report entitled The Laws of Honour Killing and Rape in Pakistan: Current Status and Future Prospects.
The report cites surveys conducted by local human rights organisations that reveal a general lack of faith in the judiciary and very low levels of contact with the courts, especially among women. Most importantly, it points out that the reformed laws have changed nothing on the ground. The lack of sympathy encountered by survivors of rape and other forms of violence against women and the tendency among the police officers to encourage out-of-court settlements seem to have survived despite changes in the law, it says.
Nafisa Shah, a long-time campaigner for women's rights and a member of the National Assembly affiliated to the Pakistan Peoples Party (PPP), readily agrees that the criminal justice system needs reforms. In an interview at her residence inside the parliamentary lodges in Islamabad, she argues that the recent cases of women's murders are far more complex than they are made out to be.
In the past, she explains, the manner of killing women was different. "Most murders were spontaneous acts committed with such weapons as axes or clubs and they usually happened in rural areas," she says. "Now there seems to be premeditation in these killings." The existing laws, she says, do not define honour killing in such a way as to cover cold-blooded murders.
Shah is soon to publish a book, Honour Unmasked, which contains the results of her own field research on the subject.
"Patriarchy is violent against women. It is particularly violent against fearless women."
Shah, as well as Jahangir and Mumtaz, agree that distinguishing one type of crime from the other – as has been the case with honour killing – has created more problems than it has solved. Ideally, all three say, all crimes should be treated alike – investigated, prosecuted and adjudicated in the same manner regardless of the gender, caste, creed, ethnicity and the social status of both the perpetrators and the victims.
"Every murder should be seen as a crime against the state, not a matter between two individuals that they can resolve mutually," says Mumtaz.
Fauzia Azeem was a small-town girl from Punjab's southern backwaters of district Dera Ghazi Khan. Her father, Muhammad Azeem, was a tenant farmer in his native village of Shah Saddar Deen on the Indus Highway.
Fauzia was married off at an early age — she later said she was less than eighteen at the time. She got a divorce after giving birth to a son. Next, she worked as a salesgirl and as a bus hostess in Multan.
In 2013, she made her first media appearance, as a contestant for Pakistan Idol, a music show aired on television — not as Fauzia Azeem but as Qandeel Baloch. She was rejected in the auditions. She then chose social media platforms to post videos that, her critics said, were bold to the extent of being provocative by Pakistani standards. She dallied online with sports stars, politicians and, finally, with a mullah.
Qandeel Baloch developed a mass fan following. Her videos were liked and shared by over 700,000 followers on Facebook and by more than 40,000 people on Twitter.
One the night of July 15, 2016, her younger brother, Waseem, and cousin, Haq Nawaz, killed her (exact details of her murder are yet to be fully known). Their reason in a confessional statement: she was bringing dishonour to the family.
In the First Information Report her father registered with the police in Multan -- where she was found murdered in her rented house -- he gave multiple motives: "Waseem … used to stop Fauzia from working in showbiz … my son Waseem has killed my daughter Qandeel Baloch in the name of honour … he has done this for money…Waseem has killed Qandeel Baloch on the instigation of my other son Muhammad Aslam Shaheen who is a subedar in the army."
A week after her murder, The Second Floor (T2F), a meeting place for discussions on political, social and cultural issues, organised a panel discussion. Titled Bold Women, Bad Women: How to talk about Qandeel Baloch, the discussion moved from looking at her private and public life, her views on sexuality, independence and feminism and public reactions to her online activities, to the issue of violence against women in general and honour killing in particular.
Dr Nosheen Ali, who taught sociology at the New York University recently, said at the discussion that a limiting framework of morality divided women into good and bad. We need to ask who has created this divide, she said. "How is it enforced and who does this benefit?" These questions, she said, take us from "a framework of morality to a framework of patriarchy." She, then, observed: "Patriarchy is violent against women. It is particularly violent against fearless women."
Abira Ashfaq, a Karachi-based lawyer and another panelist at the discussion, agreed with Nosheen Ali but she added that all murders should be treated just like honour killings are so that people who are killed in the name of ideology or religion also get the justice they deserve. She gave the example of the murder of Zafar Loond, a leftist Seraiki activist living and working in Kot Addu town, less than 100 kilometres from where Qandeel Baloch was killed.
He was shot dead outside his house only a day before her murder. It is not clear who killed him. What is known is that, fearing opposition from religious activists, his family did not bury him in his ancestral town of Shadan Loond, which, like Qandeel Baloch's ancestral village, is also in district Dera Ghazi Khan.
There were allegations that he was an Ahmadi.
Loond's funeral prayers were offered in Dera Ghazi Khan city where he was buried in an unmarked grave.
---
An earlier version of this article was published in the Herald's August 2016 issue. To read more subscribe to the Herald in print.
---
The writer is a freelance journalist and photographer.
---
The writer was earlier referred to as Annie Ali Khan. The name has been changed on her request.