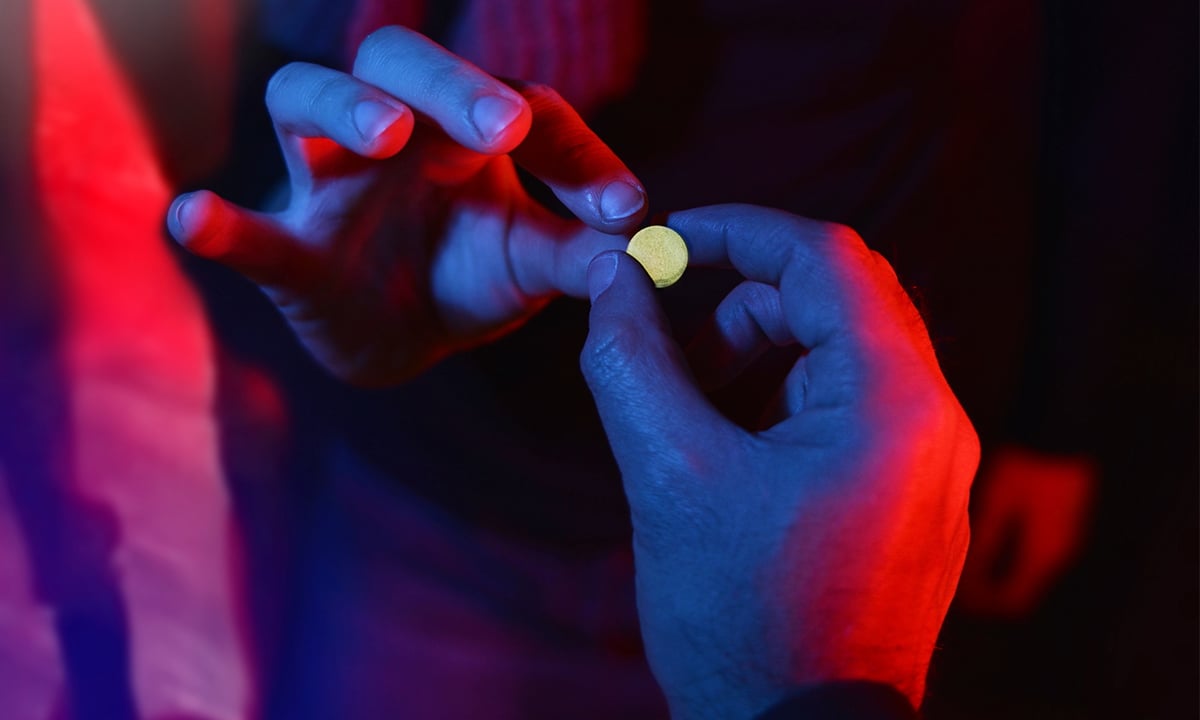 A 50-year-old villager, Wajid, took a tikli, a small tablet, in 2017. He did not know what it was.
He was smoking hashish along with 20 other people inside an autak, a drawing room of sorts, at a village in Sindh's Dadu district. Someone gave him a tiny piece of some substance — white as paper, hard as cardboard. The person warned him that he needed to be careful with it. "I have lived a wild life. I am a village animal. What can this tikli do to me?" Wajid responded.
After he had the tablet, he says in a recent interview, his "mind started working faster" and went back in time. "I started becoming aware of things which I had probably done or seen in my childhood."
Calling it the best experience of his life, Wajid says he cannot even begin to explain what world he got into. "All my past life suddenly came back to me. I could recall everything that I had long forgotten."
A few hours after consuming the tablet, Wajid gathered about 40 people, men and women, and started making a speech in front of them about how they could make life in the village better. "I was enjoying giving the speech a lot," he recalls. "I wanted to tell the villagers what the future held in store for them."
A villager who heard the speech remembers seeing Wajid laugh a lot and talk about how we should stop wasting time and make use of the resources we have. "He talked about moving forward and maintaining unity," says another member of his audience.
Wajid is otherwise known to be a quiet person and is not in the upper tiers of the social hierarchy in his village. His speech left the villagers bewildered. What was it that he took and became so fearless as to give a sermon to everyone and that too in the dead of the night, they wondered the next morning.
What Wajid ate that night was 80 microgrammes of a psychedelic substance called lysergic acid diethylamide – or LSD – also known as acid.
---
This excerpt is part of the Herald's December 2018 issue. To read more, subscribe to the Herald in print.