Sometime in the early 1950s, the government organised a concert at Lahore's Punjab University to raise funds for flood victims. Noor Jehan was to sing at the event — her first public performance in a young Pakistan. Just before she went on stage, one of the organisers asked her what song she had chosen to sing. "I am going to sing Mujh Se Pehli Si Muhabbat," she responded.
A poem by Faiz Ahmed Faiz, her selection sent shivers down the spine of the organisers. The government of the day was opposed to Faiz's revolutionary poetry and his leftist politics. He was in prison over an alleged conspiracy to overthrow the government. How could Noor Jehan sing his poem in public, let alone in an event organised by the government? The organisers requested her to choose another song — any other song.
"Then I will not sing at all," she replied decisively.
The organisers feared public wrath if she did not sing and expected government displeasure if she sang the poem she had chosen. A few minutes of hand-wringing and worrying about the consequences followed and then they agreed to let her sing whatever she wanted.
Her mellifluous voice rose through the venue as she launched into the song — and was carried across the country by Radio Pakistan.
Many hundreds of kilometres to the south of Lahore, 14 people were gathered in a prison in Hyderabad around a transistor radio tuned into Radio Pakistan. The most prominent among them was Faiz himself. They were all waiting to hear Noor Jehan sing — to ameliorate the monotony of their life in confinement, to escape from the weariness of their existence in captivity.
"Mujh se pehli si muhabbat … " the refrain came in her golden voice, one that has given her the title of Malika-e-Tarannum (Melody Queen). They were all pleasantly shocked by what they heard. After a moment of disbelief at her act of defiance to state censorship, they broke into impromptu chants of Zindabad Noor Jehan (Long live Noor Jehan).
Faiz is said to have been so impressed by her daring act – as well as her masterful rendering of the poem – that he gave up his proprietary rights over the poem in her favour: "Mujh se pehli si muhabbat now belongs to madam [Noor Jehan]," many a public conversation quotes him as saying.
Back in the day, Noor Jehan was taking many political and societal taboos in her stride. After divorcing her first husband, producer and director Shaukat Hussain Rizvi in 1953, she married actor Ejaz Durrani in 1959 ("10 years her junior," someone always quips at the mention of their marriage). And that was not all.
Rumours and gossip about her multiple love affairs remained rife till the very end of her life in 2000. In one of the most publicly quoted incidents, a famous cricketer of the day allegedly broke his leg, trying to run away after being spotted in her bedroom by her husband.
But Faiz's daughter Salima Hashmi, who has made a documentary on Noor Jehan, knows several incidents that portray a different side to the Melody Queen's personality. Once as Noor Jehan was getting into her car at Lahore's Shahnoor Studios, owned by her first husband Rizvi, she saw a man standing alone on the sidewalk. She called him over and asked him if he was worried about anything. He replied his daughter's wedding was coming up and he did not have any money for it. She turned to her assistant and instructed: "Give this man whatever he needs."
That man later told Salima how Noor Jehan would keep cash in her purse when she came to the studio and distributed it along the way among the poor and the needy. "Lagta hai tumhain zaroorat hai [It feels like you are in need]," she would say before giving money to anyone approaching her.
Whenever Noor Jehan returned home from a trip abroad, she would arrive at the recording studio with a big bag full of gifts — mostly make-up products she had purchased abroad. "She would open the bag before a song was recorded and she would say (in Punjabi) to all the chorus girls working with her, 'Kurriyo, le lo' (Girls, help yourselves)," says Salima.
She also recalls how she saw a large number of people arriving in autorickshaws, and even on foot, at Noor Jehan's house in Lahore to attend her qul, the third-day prayer after her death. "This was evidence of her charity. She touched people's lives in more ways than one."
When actor and film-maker Sarmad Khoosat wanted to recreate Noor Jehan's character for his 2015 film Manto, he knew he needed to capture her personality with all its personal and artistic shades — her coquetry, her relationship with others artists, writers, poets and intellectuals of her time, her artistic skills and, above all, her humanity. "She lived as freely and fully as is possible," Khoosat says. "Her ada'ain – coquettishness – and her sensuality never came across as vulgar. They settled beautifully with her personality."
Khoosat primarily relied on her profiles written by Saadat Hasan Manto himself (but adopted for the film by writer-director Shahid Mahmood Nadeem). Penned under such descriptive titles as Baby Noor Jehan and Noor Jehan, Suroor Jehan, these profiles are based on numerous interactions between the singer and the short-story writer in Bombay's film industry where they both worked back in the 1940s. The two, according to Khoosat, came across as "frenemies".
What Manto wrote about Noor Jehan was not flattering. It was scandalous, even unromantic, Khoosat says. "Manto portrayed her as human rather than as a whitewashed version of her."
Noor Jehan's family was not too happy with her portrayal in the film. Even the news media accused Khoosat of showing her as a harlot. "I was portraying someone unique," he says. "I had to be a bit of Noor Jehan and Manto myself and not care about the flak I got about her character in the film."
Noor Jehan would have been way more gracious than her family and fans: after all, she allowed Manto to write critically, even sarcastically, about her even when his writing could have damaged her film career in the pre-Partition Indian film industry.
And then when Manto needed money and care after his migration to Lahore, she was there to help him with both.
Salima says only a few had the knowledge of Noor Jehan being generous to a fault but those who did swore by her kindness and generosity. She remembers once visiting Noor Jehan's old house in Lahore as part of her research for her documentary. When the gatekeeper there found out that Salima was making a film on Noor Jehan, he wondered out loud without prompting: "Kya jannati aurat thi (What a blessed woman she was)."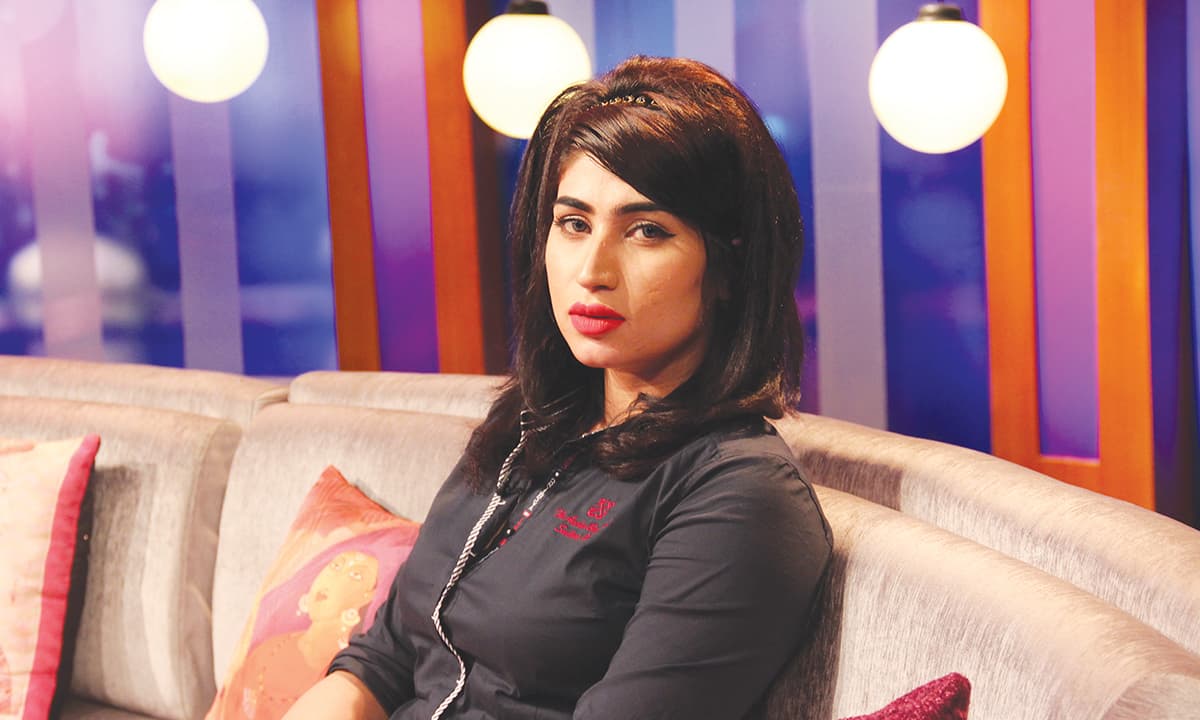 In one of the songs for her 1959 film Koel, Noor Jehan plays a seductress siren as enticingly as anyone ever can. Clad in a shimmering eye-catching dress, she dances softly across the song's set, occasionally looking straight into the camera with inviting eyes, and moves to and fro amid a chorus struggling to match her measured steps.
"Mehki fazaain, gaati hawaain … yeh narm gaisoo, yeh garm baazoo, chehra gulaabi, aankhain sharabi, tere liay hain (The scented atmosphere, the melodious breeze, these soft tresses, these searing arms, this pink face, these drunken eyes — everything is yours)," she croons suggestively.
This is the same singer who would sing such religious poetry as Allama Iqbal's poem Mard-e-Musalman with such artistic poise and devotion that they only heighten the intensity and the depth of the poet's words. Her life and art are so varied that she cannot be pigeonholed as a bad – or a bold – woman alone.
Millions of people have loved Noor Jehan for her charisma and music throughout her life – and even afterwards – overshadowing all the gossip about her personal life. "Nobody could dare question or intimidate [her] about the choices she made because [her response would be] aise hain tou aise hain, aap ko kya (I am what I am; what do you have to do with it?)," says Muhammad Athar Masood who has authored several books on eastern music.
Sitting in his office in Lahore's Upper Mall area, he muses over Noor Jehan's love life and says: "Unlike common women, who cannot afford to be associated with scandals, or a relationship, Madam [Noor Jehan] could afford to accept and acknowledge conversations about her in connection with men [in her life]."
Karachi-based actor Sania Saeed agrees exuberantly. "[Noor Jehan] played the sex kitten to the hilt. She milked the chauvinist mindset to the maximum [but] she did not give a damn about anything," Sania says energetically, celebrating the colourful personality that Noor Jehan had. "Jo bhi kar lo, main tou aisi hi hoon (Do whatever you like, this is what I am)," Sania imagines the Melody Queen saying to her detractors.
Sania herself is far from being that brash. She started her acting career as a theatre activist, using art as a means for raising social and political awareness, especially about women's rights. In her opinion, an actor must have some motivation – be it a social objective or a political ideal – other than just the razzmatazz of showbiz.
It is for this reason that Sania does not want to be perceived as a glam girl. "If you are in the business merely for celebrity and do not come across as someone faithful to the craft, you will be given roles accordingly but people will also not take you seriously."
In line with this personal philosophy, Sania dresses down deliberately because she does not want people to discuss "what she wore". She would rather have them discuss her work. "Forget the damn clothes," she says.Such boundaries help her avoid getting into personal controversies even while playing contentious roles such as her most recent performance as a lesbian in Hum TV's drama Kitni Girhain Baqi Hain.
Occasionally, she confesses, she has "to play it safe" and see how a certain role will reflect on her as an artist. It all depends on how one wants to be seen — for their artistic talent or for their talent to attract attention only?
Iam a big Noor Jehan fan because she was a super talented woman," says Atiqa Odho, an artist known for her graceful looks and acting prowess. Additionally, she says, Noor Jehan started her career in an era when society was even more patriarchal than it is now. Even in those relatively unenlightened times "when it was so hard for women to speak up", Noor Jehan stood out "bravely".
Over the years, Atiqa has graduated from being an actor to becoming a businesswoman with her own make-up brand, briefly joining politics in between. Her brush with politics once landed her in serious legal trouble when, in 2011, two bottles of wine were seized from her luggage at Islamabad airport. She was a leading office holder of the women's wing of General (retd) Pervez Musharraf's party, the All Pakistan Muslim League, at the time. Justice Iftikhar Muhammad Chaudhry, then Chief Justice of Pakistan, took suo motu notice of the incident that got her a lot of negative media coverage. Atiqa views the whole episode as an "absolutely vicious personal attack … by the chief justice no less".
She resigned from her political office but decided to face the case in a court of law instead of trying to deny the incident through media interviews.
In 2012, she married for the third time. The news of her latest marriage with architect Samar Ali Khan, who is associated with Imran Khan's Pakistan Tehreek-e-Insaf and is also a member of the Sindh Assembly, was splashed across newspaper pages and television screens. Wherever she went, the media would follow her with probing and scandalous questions about her marriage.
She talks rapidly in unfaltering speech when narrating how she tackled the problem. Instead of being evasive and defensive and, thus, providing fodder to the press for sensationalisation, she decided to take the matter head on. She told journalists that she had done nothing wrong as a "third marriage was not forbidden" — neither by society nor by religion. "I said to them, do not give me a lecture on this because I have a right to walk out of a relationship if I am unhappy in it; I have a right to marry wherever and whenever I want."
A firm believer in equality between men and women, Atiqa is steadfast in her defence of her right to live life on her own terms. "One thing I am very clear about is that … we have the right to live our lives the way we want to."
Veena Malik created waves in 2011 when she appeared nude on the cover of an Indian magazine, FHM. It was not just men and women in Pakistan who sat in front of their computers that displayed the photos. She got coverage in the international media as well. A report of news agency Associated Press said: "Malik has broken Pakistani religious and national taboos in the past. She is a target for conservative ire and a heroine to some Pakistani liberals." Words that would also be used five years later for Qandeel Baloch, a social media celebrity murdered by her brother in the summer of 2016.
Only in Pakistan, though, would the scandal of a Muslim woman posing without a stitch on her body be overshadowed by three letters – ISI – tattooed on her arm. The media went into a tizzy over what was considered an unacceptable transgression — letting her body be used by an Indian magazine to malign our premier intelligence agency.
When quizzed over it, she kept changing her answers. In an interview with Geo News, she admitted that the shoot did happen, however, her clothes were removed and the tattoo was added to her arm via Photoshop. The result was a scandal of national, if not regional, proportions. Even the then interior minister Rehman Malik took note and said Pakistan would "pursue the matter" legally.
Her critics say that is exactly what she wanted — to attract attention towards herself, through whatever it took, at as large a scale as possible and thereby boost her career in the entertainment industry.
Veena claims to be the daughter of an army doctor. She also claims to have financially supported her five siblings through her earnings from acting and modelling. She first won renown in the mid-2000s for her mimicry in Geo TV's show Hum Sab Umeed Say Hain, a satirical take on current affairs. Before that, she had appeared in a few Pakistani films, none of which did well at the box office. Her debut film was Tere Pyar Mein, a forgettable release.
A few months before the FHM shoot, Veena had scandalised the sensibilities of Pakistanis with her antics on the Indian reality television show Bigg Boss 4. When Mufti Abdul Qavi, a Multan-based Islamic preacher, objected to her work in the show, he found himself at the receiving end of a woman's outrage. She outright rejected doing anything religiously questionable despite the show's risqué content. Then she attacked the preacher with counter-allegations of sexual abuse of children studying in religious schools.
Veena has also been attached to – and then detached from – a number of men. Not long before her appearance in Bigg Boss 4, she had a messy and public break-up with Test cricketer Mohammad Asif who was already in trouble due to his involvement in the 2010 spot-fixing scandal. During and immediately after the reality show, she was associated with Indian actor Ashmit Patel. In January 2011, it was revealed that she had ended her engagement with one Faisal Akbar, a Pakistani businessman living in the United States.
A period of frenzied personal and professional activity followed in which Veena appeared in a couple of Indian B-grade movies too. Nonetheless, this exposure could not win her a longer stint in the Indian film industry.
And then she took what in retrospect can be called a sabbatical from the limelight, apparently reformed by a religious preacher. She married a Dubai-based Pakistani, Asad Bashir Khan, and started living the life of a housewife at ease with her role as a homemaker and later as a mother.
Though she never denied suggestions of making a comeback, she was not working in television and/or in modelling at the time. But she managed to remain in the news, thanks to social media platforms and numerous television and newspaper interviews she gave during this period (with a dupatta always draped over her head).
And then the news came – early this year – that she was seeking divorce. What followed was a televised family drama, culminating in rapprochement between her and her husband through the good offices of a number of religious preachers and television anchorpersons.
Whatever the reasons and the details of their split and reunion, it became a stepping stone for her re-entry in showbiz. Not only is she doing a comic current affairs show but she is also making music videos, including that of a war song.
"Ae dushman-e-watan tu zara ho ja hoshiyar/Maidaan main aa gya hai mera lashkar-e-jarrar (O, the enemy of my country, beware/My fearless army has taken to the field)," she sings in it, draped in a flowing white dress, her head covered with a white dupatta. No bare skin, no tattoos, just a stern looking Veena singing in the foreground of bombs exploding, soldiers advancing and helicopters flying.
For anyone paying close attention, many parallels can be drawn between her life and that of Noor Jehan (who died the same year Veena started her film career). Both have careers in India as well as Pakistan; both have featured in film scenes and songs that many see as objectionable; both have been allegedly involved with cricketers; both have had troubled marriages and both have sung patriotic, pro-military songs. Yet, these similarities have placed the two women at opposite ends of the spectrum in the public's imagination. While Noor Jehan has been – and remains – the queen of hearts for millions of Pakistanis, popular opinion paints Veena in a different light.
In an interview available online, Veena acknowledges that the image one gets in the media is as good or bad as one wants it to be. "It is up to you how you would like to use the media," she says.
A recent YouTube video of her suggests that she wants the media to keep focusing on her as a temptress rather than as a serious performer. The man filming the video can be heard remarking that she looks inebriated. The wine you consumed is taking effect, he tells her. She looks as if she is taken aback for a while but then denies having had wine. "I am the wine; I don't need to have any," she adds. Then, on purpose, she proceeds to act tipsy.
Veena Malik did not give an interview for this report in spite of making several commitments. Her agent, Sohail Rashid, was the only one available from her staff to answer questions about her life and career though, as will soon be obvious, he is the least-suited person for the job.
Rashid's is a known name in the showbiz industry. He can list many celebrities as his clients. Qandeel Baloch is also known to have approached him to work for her but he claims to have declined. He says he told her she was motivated by her desperate personal circumstances rather than by any other qualities that drive success in the entertainment business.
Rashid is rather defensive for having to work in the industry. He says he belongs to a religious family and all his five sisters don hijab. He avoids giving any explanation of Veena's work with Bigg Boss 4 and her FHM photos. He does not want to even discuss the latter for the additional reason that it involves the 'ISI'.
Veena usually bases her own defence of her work on what she calls 'double standards' displayed by her critics. One wonders if she is aware that a man working for her has the same, or similar, double standards.
Prone to gaffes and scandals, film actor Meera, too, has been Rashid's client. When asked how he views her public image, he only expresses pity for "poor Meera ji" for saying the things she does. Meera joined the film industry in the mid-1990s and has also worked in an Indian film, Nazar, released in 2005. Produced by Mahesh Bhatt, it did not do well at the box office but drew the ire of critics in Pakistan who lampooned her for 'indecent' exposure.
She has also walked into many other controversies over the years. She contested elections from a constituency in rural Punjab with dismal results and announced plans to build a hospital in that constituency — a project that has refused to take off despite multiple fundraising efforts by her.
Meera has been a model and television show host too. In one of her most controversial shows, Kaun Banega Meera Pati (Who Will Become Meera's Husband?), she interviewed many young men, some of them flirting with her on camera, before selecting one of them as her future spouse. In real life, she never married the winner of the show.
She, however, has been named in many alleged marital relationships. The most recent of them has been with an America-based Pakistani pilot, Naveed Pervaiz. She claims he was betrothed to her in 2012. Some in the media claim they were secretly married. There have been claims and counter-claims, with some television channels having revealed her marriage deed. The entire controversy took another scandalous turn when a video leaked in early 2014 showing Meera in bed with Pervaiz. She called the video fake.
Even otherwise, the news media loves to make fun of her — whether it is her sound bites in broken English or her clumsy attempts at hiding her age. Recently, she was in the news for another awkward move: she was denied entry at Lahore's Qaddafi Stadium where the Pakistan Super League final was being played, because she was not carrying a ticket.
Some people – Atiqa Odho included – refuse to believe that Meera is as dumb as she appears in the media. She is very smart and uses her media-created image of a 'bimbo' as her strength, is how Atiqa sees it. "She understood a long time ago that this is how society was going to view her and she turned it into her strength."
When Mathira Mohammad enters a coffee shop nestled in one of Karachi's affluent commercial areas, Zamzama, the waiters immediately take note. Wearing a blue and white shalwar kameez, a brown leather Michael Kors purse tucked under her right arm, she walks in with her sunglasses placed on top of her head.
Tightly holding her hand is her three-year-old son Aahil, wearing a light blue shalwar kameez. He spots some desserts displayed near the counter and runs towards them. Mathira follows Aahil, wraps her arms around him and convinces him to join her on the table so she could place an order for whatever food he desires. The image of this doting mother shows a stark contrast to the public persona of Mathira.
Since she first appeared on a television show in 2006 to teach yoga – wearing a sports bra and yoga pants – she has been subjected to criticism and all kinds of remarks on her morals. She begins talking about what people think of her even without being asked. "People have an issue with my dressing," she says. "They call me a hypocrite and numerous other names."
Born in Zimbabwe, she came to live in Pakistan when she was 17. She, thus, "missed out on the core cultural values of this country". When she went for the yoga show, she says, "I took what people normally wear while doing yoga. I did not know people here do yoga in shalwar kameez."
Mathira waives off questions about the unconventional dresses she wears during her performances. "This is who I am," she says.
She also points out that millions of Pakistanis adore Indian actresses sporting similar dresses. "Do a survey and ask how many people like [Indian actor] Nargis Fakhri. People love her even though she has done bikini shoots. They call her an 'artist'. But if a Pakistani girl will come to that level, she will be called vulgar and people will say she is ruining the image of women." It is the "Bollywood seal" that changes everything, she says, exasperated.
Mathira says she had no intention of joining showbiz as she was growing up. She had aimed to become a pilot after watching the 2001 movie Pearl Harbor. "When I came back from Zimbabwe, [a television] channel approached me and I realised there was demand for me."
Since then, there has been no looking back for her. Her next television stint was as a video jockey (VJ) on Vibe TV's music show Love Indicator. Within a matter of months, she was able to grab the audience's attention with the clothes she wore which, almost half a decade later, are still seen as provocative.
Apart from her apparel, the audiences were also intrigued by the way she spoke during the show. "I did not know how to speak in Urdu so I would talk slowly … [and] people would think I was drunk." It was not long before the rumour spread that she, in fact, was drinking on air. She shakes her head in the negative and explains: "By night time, when the show aired, I used to be dehydrated so I would have apple juice."
Mathira was often also subjected to harassment during the show. Many viewers would call her and comment on her body. Others would use lewd phrases while talking to her. And many of them believed that those acts were justified because she was "asking for it". A lot of her viewers said to her face that they felt seduced by her.
"I want to tell everyone what 'asking for it' is. It is wearing a deep neck with cleavage, bending down and talking to that person with deep breaths and saying 'God dammit I am here, prove that you are a man'. I was not 'asking for it'. I was not even speaking to a specific person. I was just looking at the camera and talking to it," she says with a laugh.
But Mathira believes that nothing can stop tongues from wagging in this country. People in Pakistan love to comment on others, she says. "This is our society. We will not be saying anything positive." Some may argue that there is a lot to talk about in Mathira's case. She, for instance, has featured in numerous item songs in films since 2013. There is no dearth of people who see these songs as vulgar.
But Mathira believes people do not know how to use the word 'vulgar'. "They use the word like they use 'lol'," she says with a smirk. "Porn is vulgar. Sitting in jeans with a classy top and having a nice body posture is not vulgar. That is what you call bold. It is called being bold and beautiful."
The conversation hits a pause as a waiter places a basket of French fries on the table. Young Aahil pounces on them, puts a fistful in his mouth but spits them out as soon as he realises they are too hot to chew. Mathira picks up the fries without even the slightest expression of annoyance on her face. She gives them a kiss before placing them on the side of the table.
Due to the constant criticism and debate that surrounds her life, Mathira hid her 2013 marriage to Dubai-based Punjabi musician Farran J Mirza, known by his stage name Flint J. The news broke a year after the couple had been married. As expected, gossip mills started churning and Mathira was once again pulled into the spotlight.
"People seem to have a problem with everything," she says. "I had a baby and people had an issue with that. [They] were calling him a surrogate baby. I left the media and they had a problem. I came back into the media and they were still bothered. A few days ago I uploaded a picture of me wearing a dupatta; people got angry and said I was trying to be pakeeza (purified)."
Mathira believes all these comments on her are symptoms of a society dominated by men who perceive only those women as good who are like their own mothers. "A man believes women like his mother are right and women who are different from her are wrong."
They, however, do not know how much they hurt those who their comments are directed towards, she remarks. "I used to say I don't care but a part of me does. Yes, it hurts."
If opinions bother her, would she do something about it? Aahil, who is done eating fries by now, starts exploring the café. Mathira's eyes follow her son calmly as he bounces from table to table collecting spoons and forks. "Society simply picks that one little black sheep who is blamed for everything," she says.
When asked again if she wants to change her public image, she promptly asks, "What is my image?" To many her image is of a girl who openly shops for condoms, something unheard of in Pakistan. She did that for an advertisement taken off air in 2013 by the Pakistan Electronic Media Regulatory Authority after television viewers complained that it was socially and morally repulsive for them.
She has appeared in another condom advert this year, doing the same thing: buying a condom from a neighbourhood shop. "I do not know what the fuss is about. There is nothing bad in this ad," she says. "I am not touching a man and I am covered. I am not doing anything but people still have an issue. People are just thinking, how can a woman buy condoms?"
She says she appears in those adverts to convey that women can and should buy condoms and that they have the right to plan their family as well. "It hurts me to see children being born in families that cannot even feed them."
"Who is this Qandeel Baloch?" was a common question when her Facebook posts started appearing around 2015. The most common response to this question was that she was just an attention-seeker. A discussion on her latest posts – which usually involved exposure, suggestive speech and promises for more to come – would inevitably raise the question as to her motives.
In a matter of months, her blanched made-up face, kohled eyes and pouty lips became some of the most viewed and talked-about images on social media platforms in Pakistan. Yet, she was almost always mentioned in jest, if not derision.
She had little to her credit in showbiz — no film roles, no television shows, no mainstream modelling stints. Even by the professional standards set by the likes of Meera and Mathira, Qandeel was a rank outsider to showbiz — and an enigma.
She announced a striptease for cricketer Shahid Afridi if Pakistan won against India at the 2016 ICC World T20 under his captaincy, made public calls to Imran Khan to marry her and finally had a rendezvous with Mufti Abdul Qavi during last Ramzan (in June 2016), an encounter recorded on her cell phone and later leaked to a number of television channels. The video was followed by more encounters between her and Qavi in television talk shows. She accused him of harassing her; he alleged she was taking advantage of his leniency towards her. The two could not agree on the reason for anything shown in the video.
A few days after her altercation with Qavi, Qandeel was found dead in her rented house in Multan. Her brother later confessed killing her for what he called "bringing a bad name to the family".
Many saw her murder as the work of a sinister patriarchal family system that brooks no infamy invited on it by a woman; to many, her controversial fracas with Qavi was a step too far beyond social and moral boundaries. And then there were plenty of others who blamed her death on her: she was being too bold – or too bad – for her own good.
"It is okay to be bold but it is not okay to raise fingers at anyone. That is what Qandeel was doing wrong," says Mathira. She remembers how once she got into an argument with Qandeel during a television talk show in 2014 on who among the two was flouting the norms of decent public and professional behaviour.
"My view has always been the same about Qandeel," says Mathira. "Baby nayi hai industry main, paani pilao, thanda karo is ko (The child is new to the industry; give her some water; calm her down)." Qandeel was also taking too many shortcuts, remarks Mathira. "Shortcuts are never healthy anywhere in life."
Many important people the world over – including young American singer Miley Cyrus and pop icon Madonna – see that assessment as being uncharitable. "Unabashedly bold, fiercely beautiful but above all, controversial," is how Madonna described Qandeel in a short film made by two-time Oscar-winning documentary film-maker Sharmeen Obaid-Chinoy.
In March 2017, hip hop group Swet Shop Boyz (that includes British-Pakistani artist Riz Ahmed) also released a video, Aaja, as a tribute to Qandeel. The frenetic track ends with a sound bite from her, expressing her desire to be with a man.
And then there is silence.
"The words 'bold' and 'bad' only exist in Pakistan," says VJ and television host Waqar Zaka, indignation dripping from his voice. "You will not hear such words in other parts of the world because people are busy travelling out to space while we are here stuck with these categories of how women should be perceived and treated."
Zaka started his television career in the early 2000s and gained recognition as the host and director of Pakistan's first adventure/dare game show, Living On The Edge. Other shows he is recognised for, and sometimes ridiculed, include XPOSED, Desi Kuriyan and Video On Trial.
Known for saying what he feels without a care in the world, Zaka is another name for controversy. What we consider bold does not stem from a woman's actions but how society views them, he theorises. "In Islamic cultures, someone who goes out without a veil is bold but the situation is different in the West," is how he elaborates his theory.
Zaka met one Fouzia Azeem during the recording of his shows Desi Kuriyan and Living On The Edge. She was a participant in both the shows. Not very long afterwards, she was to become known as Qandeel. "I was close to her," says Zaka.
The picture he paints of her is far from flattering. "People now say she was challenging the society. How?" he asks with a mocking laugh.
To him, Qandeel was no more than a "kept" woman. "Has anyone wondered how she earned money?" he asks. "She was desperate for attention and she exposed her body in order to increase the likes on her videos."
Insisting that he has nothing against Qandeel, Zaka argues she should not be promoted as a role model by glorifying her life and death. Making films and songs about her will be inappropriate since it could inspire young girls to be like her, he argues.
Zaka also believes that Qandeel is getting good press only because she is dead. "People are glorifying her after her demise. I feel it is wrong. No one respected her when she was alive," he states matter-of-factly. This never-say-a-bad-word-about-a-dead-person rule, he says, applies to all controversial actors and singers, including Noor Jehan, in Pakistan. The Melody Queen is also respected "because she is dead", he says in a singsong way. "When I die, people will be all praises for me too."
The only other thing that can earn people's respect is talent, says Zaka. "Talent is the most important [factor in] earning a fan following. If you have talent and you work hard, people will accept you," he argues. "When the audience does not see talent and only sees a woman exposing, they shower her with insults."
There are also the small matters of class and style. "Mahira Khan kissing Shah Rukh Khan (in 2017 film Raees) got her applause from the audience but Veena Malik is taunted for her kissing scenes in movies," says Zaka, suggesting that it matters a great deal if a performer belongs to the English-speaking elite or comes from some other less empowered, less sophisticated section of the society. "It is all about packaging.
"Even the elites have a sexist mentality," says Frieha Altaf, chief executive of Catalyst (a PR firm in Karachi) who has spent more than three decades in the entertainment industry, first as an actor and a model and later as a public relations manager, career counsellor and event organiser.
After a brief exchange of pleasantries during a telephone interview, she makes an unexpected disclosure: it was the Herald that launched her modelling career.
"In 1986, Saira Ishad (who at the time was a young desk editor at the Herald) attended my art exhibition. She asked me if I would be interested in modelling for the magazine," says Frieha in an excited manner. "I accepted the offer and [that is how] my first [photo] shoot was printed."
She never looked back thereafter and has earned many distinctions along the way. These include the honour of teaching at the oldest modelling school in the world, the Barbizon Modeling and Acting School, headquartered in Tampa, Florida. She also runs her own modelling agency, Catwalk, that has launched the careers of numerous models over the last couple of decades.
Back in the 1980s, Frieha made it to the covers of many magazines. It was a time when both state and society were rapidly Islamising and women's presence in public was facing increasing restrictions. "At that point in time, there were not many models around and if you were good at your work, you would immediately shoot to fame. So I kept getting modelling offers," she says.
In those times, modelling for the products of textile giant Gul Ahmed and working in television dramas written by Haseena Moin was a big deal. Any girl who could get permission from her family would love to do those two things, Frieha says with a playful laugh. "I got the opportunity to do both."
She herself had no problem in obtaining permission from her parents. All the problems she faced came her way after she had entered world of show business. "Everyone was busy making statements about me. Even my friends, who had studied abroad, would pass comments, she says. "Some would say, 'Tumhari picture paan ki dukaan par lagi hui hai' (Your photo is hanging at the paan shop); others would wonder why I was standing [in an advert] with my legs wide apart. They did not think what I was doing was right," Frieha says with disgust audible in her words.
Becoming a model could also affect your marriage prospects back then, she says. Her own in-laws objected to her modelling. "Everyone would talk about khandaan ki izzat (the family's honour)," she says. "It was expected of a woman to graduate from university and get married. Anyone who decided to challenge this norm was considered odd."
Then there were other threats. Frieha recalls how "sexual harassment [was] everywhere" in the industry then. "If someone was a model, men thought she was easy game," says Frieha.
She explains how she devised her own way to tackle the problem. "I wouldn't talk to every man and would stay away [from many of them]." That did not give her a clean image though. Instead, it gained her the reputation of being a snob.
The reason: her profession. "'Fast girl' was the terminology for models at that time," she adds with a laugh. "People see models and they just think about sex."
It did not matter how a model clothed herself. "I even did a biscuit ad wearing a dupatta during Ziaul Haq's era," she says. That hardly changed the public's opinion of her.
To further substantiate her point, she narrates another story. Once she was asked to work in an advert for a towel. When its photo shoot became public all she got was incredulous innuendos. "I was, of course, wearing clothes underneath but people actually believed I was naked," she says. "Even though I did not do anything wrong, I was still harassed."
Frieha says she used to get upset in the beginning. With people continuously judging her, it was tough for her to keep focused. The only reason she could survive all that was the dogged pursuit of what she wanted for herself. "I knew myself," she says firmly. "I was not what they thought I was. There was nothing wrong with what I was doing. I would not have done things any differently."
In a case of ends justifying the means, she says: "We were the supermodels who paved the way for the [likes of Aminah Haq and Vaneeza Ahmed]. How could we be wrong?"
Years later, she is still being subjected to belittling remarks. "If I post a picture of myself on Instagram, people say things like beghairat buddhi (dishonourable old woman)." Some even ask her if she is a Muslim. "People around me ask me to stop posting those photos but the fact is I am not trying to make a statement," Frieha says. "It is just that I know what I am posting is not wrong."
Just before Qandeel's death, Frieha offered her to appear in a show to perform along with Ali Zafar. She recalls how Qandeel was worried if her participation in the show would subject her to ridicule. "Aap mera mazaak tou nahin urrain gee (I hope you will not make fun of me)" is what she asked Frieha.
Dr Fouzia Saeed works as the executive director of Lok Virsa, an Islamabad-based state institution promoting arts and culture. She has also written a book, Taboo: The Hidden Culture of a Red Light District, that chronicles the lives of sex workers everyone is ready to categorise as 'bad' without requiring any qualification. "A woman's morality is questioned based on the profession she is in," says Fouzia in a telephonic interview.
That is why the stigma of being 'bad' is attached to women working in showbiz, she explains. That there are different standards for judging women and men in this field means that the former are adjudged as 'bad' more readily than the latter, she says. Men have done roles in Indian films which required them to hug and kiss women but no one says anything about them. On the other hand, "look at how Meera and Veena are ridiculed" for doing similar scenes, she says.
Fouzia believes the media is a major factor in determining how women are seen by society. "If I say all the people wearing red in a room are wrong, your eye will only notice people wearing red," she says, explaining how the media repeats and highlights an image to make it look good or bad.
Away from the media's glare and the glamour of the spotlight, women working in film, theatre and stage can be as suppressed as any women in our society, she says. During her research on the private lives of public performers for her book, Women In Folk Theatre, she found that women who have to be in public spaces due to their professions develop split personalities: one when they have make-up on their faces and the other without make-up. They forget their private lives as they go on stage to perform a certain role. In their offstage persona, she says, they are as subservient to men as women in most other parts of society are conditioned to be. They are controlled by their husbands, she adds. "They cannot even enjoy their own success."
It is men who get to decide what is good and what is bad, Fouzia says. "The word prostitute has been turned into an abuse for women but there is no word of abuse for a man who goes to a prostitute." She cites the example of Qandeel's meeting with Mufti Abdul Qavi to elaborate. "It is interesting how no one stigmatised the mufti."
Men, Fouzia says, use the idea of ghairat – honour – to keep women in control in every field of life, showbiz included. "There are a lot of categories of bad women" — from those who tried to defy social norms in medieval Europe and were tortured and set on fire as witches to those who merely wear red lipstick. "If a woman is not subservient, she is bad."
---
The article was originally published in the Herlad's June 2017 issue. To read more, subscribe to the Herald in print.
---
Faiza Shah is a former staffer of the Herald. Fatima Niazi is currently a staffer at the Herald.