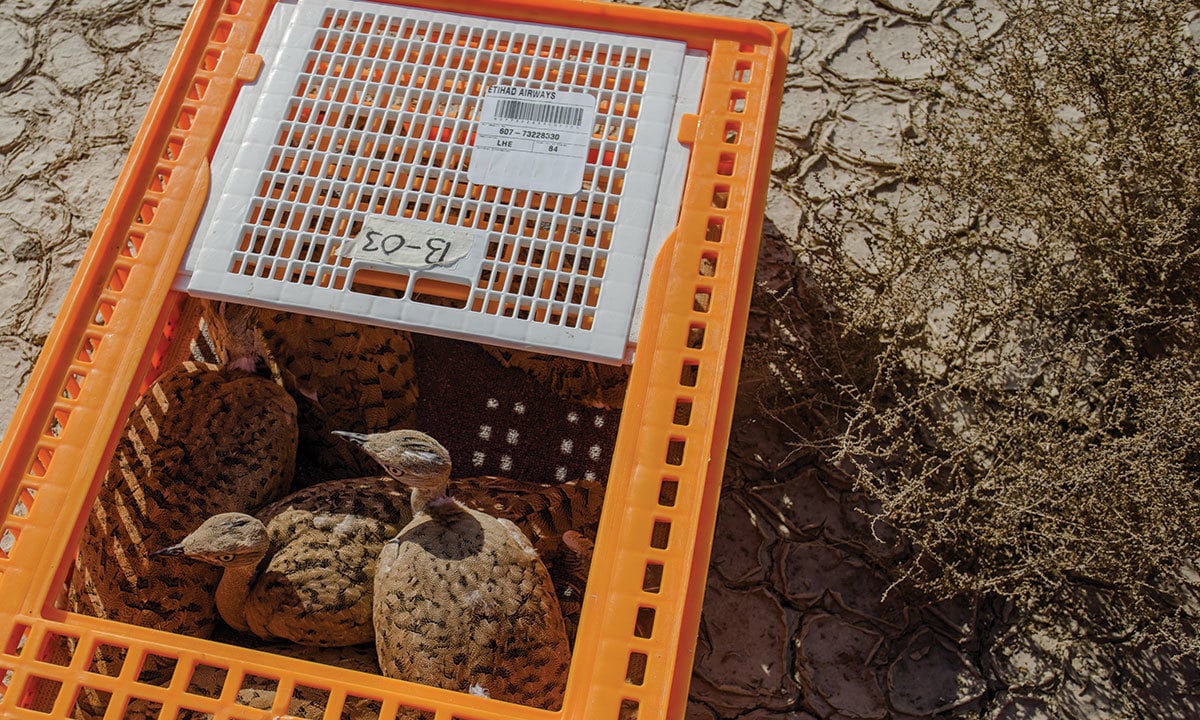 An old man once wandered the mountains and deserts of Balochistan. He asked to be buried wherever death came to him. One night, he fell asleep in the pleasant and soothing embrace of a breeze – called sargosh (whisperer) in Balochi – never to wake up again. People buried him at the same spot and the place came to be called Wabshut ('to fall asleep' in Balochi). Today it is known by a variant — Washuk. Centuries later, Haji Muhammad Bukhsh wandered the same area in the same way. So well did he know the place that only a few hints – sometimes as small as the mention of a rainwater drain or a mountain or even a tree – were enough for him to recognise a location.
Bukhsh claims to be approaching 90 and has married four times. In a conversation laced with profanities, he narrates how certain foreign visitors to Washuk would call him on a wireless phone whenever they were lost in the hostile expanse of the landscape around them and how he would retrieve them within hours, requiring very little information about their whereabouts.
Washuk town is located almost in the centre of Balochistan — more than 455 kilometres to the south of Quetta, about 800 kilometres to the north of Gwadar, 150 kilometres to the east of the Pakistan-Iran border and over 200 kilometres to the west of Balochistan's border with Sindh. Washuk's eponymous district – carved out from Kharan district in 2005 – is surrounded by the mountains of Central Makran Range and shares a border with Iran's Sistan and Baluchestan province.
A newly-built 235-kilometre road – part of the highway that constitutes the western route of the China-Pakistan Economic Corridor (CPEC) and connects Quetta and Gwadar – criss-crosses Washuk district, which is so vast that its land area is equivalent to almost 40 per cent of the entire land area of Khyber Pakhtunkhwa. Yet, its population, by some local estimates, is not more than 115,000 . It is easy to get lost in this sparsely populated vastness, never to be found without help from local wanderers — the likes of Bukhsh.
A large number of under-construction brick and mortar buildings mark the road that links Washuk with Kharan. As the road moves out of the town, human settlements start becoming thinner and the vacuous immensity of nature takes over — except for occasional mud huts and rows of date palms. About 30 kilometres to the north-east of Washuk town, a concrete and steel structure suddenly comes into view, made even more prominent by the empty landscape around it. It is an airstrip, complete with a residential complex and a hangar.
The airstrip is located next to the small village of Shamsi (pronounced 'Shamshi' by locals). Currently under the control of the Pakistan Navy, the base is not functional these days — well, almost. Once every 10 or 12 days, a plane arrives here to deliver provisions to officials guarding it. Before the navy, Frontier Corps (FC) was controlling it and, before the FC, the North Atlantic Treaty Organization (Nato).
When the base was under Nato control, the United States first used it as a logistical hub for its Operation Enduring Freedom against the Taliban government in Afghanistan, launched in 2001 right after 9/11. Later, the facility was used as a launching pad for unmanned aerial bombers known as drones that would target militants along either side of the Pakistan-Afghanistan border.
The Guardian, a London-based newspaper, was one of the first media outlets to report about drones being flown from the base in Shamsi. In 2009, it said that America's Central Intelligence Agency (CIA) and a private security contractor, Blackwater, were working together at the base. The newspaper said Blackwater patrolled "the area round the Shamsi airbase" and helped to load missiles on to "CIA-operated drones that target al-Qaeda members". An American newspaper, The New York Times, had reported a similar story four months earlier.
A couple of years later, helicopters belonging to Nato forces in Afghanistan attacked a military checkpoint, known as Salala, in north-west Pakistan. The November 26, 2011, attack left 28 Pakistani soldiers dead. In protest and retaliation, Islamabad asked Americans to vacate the facility in Shamsi. The airbase did not belong to Pakistan though.
It was built by Abu Dhabi's ruling sheikhs to travel between their sheikhdom and Washuk for trips to hunt the houbara bustard, a migratory bird that escapes the winter's chill in Central Asia by flying to Pakistan.
---
This is an excerpt from the Herald's May 2017 cover story. To read more subscribe to the Herald in print.
---
The writer is a staffer at the Herald.